January 18, 2011
AIA Members Visit Site Preservation Grant Recipient in Texas
---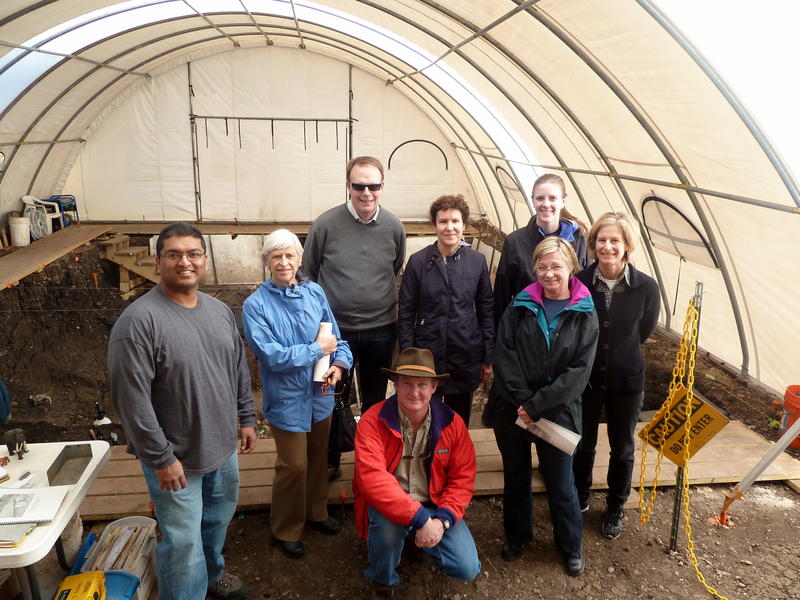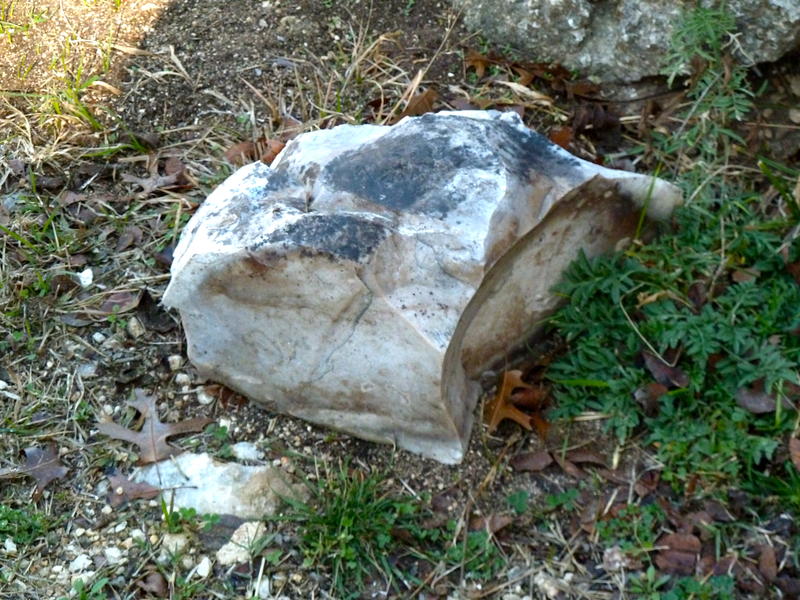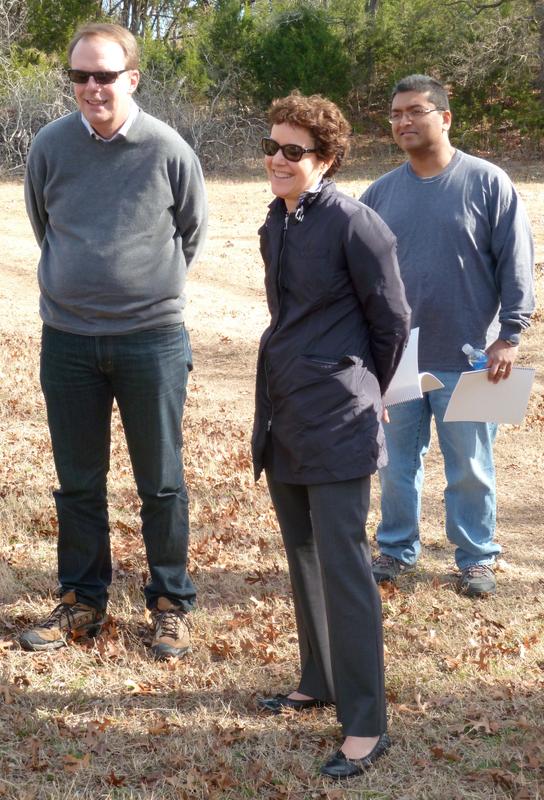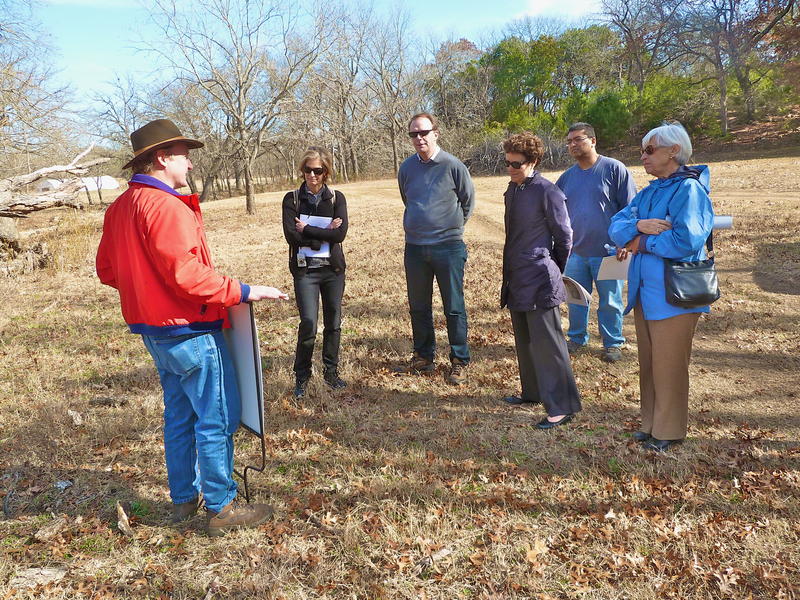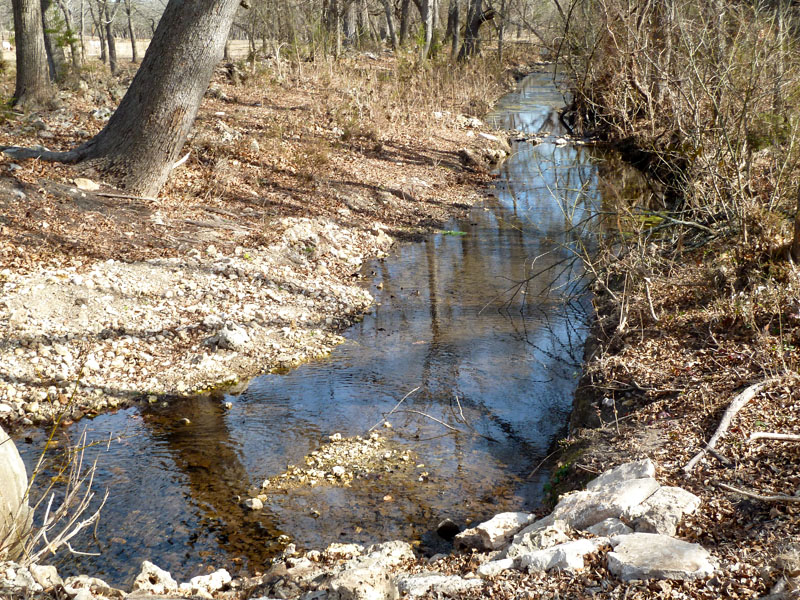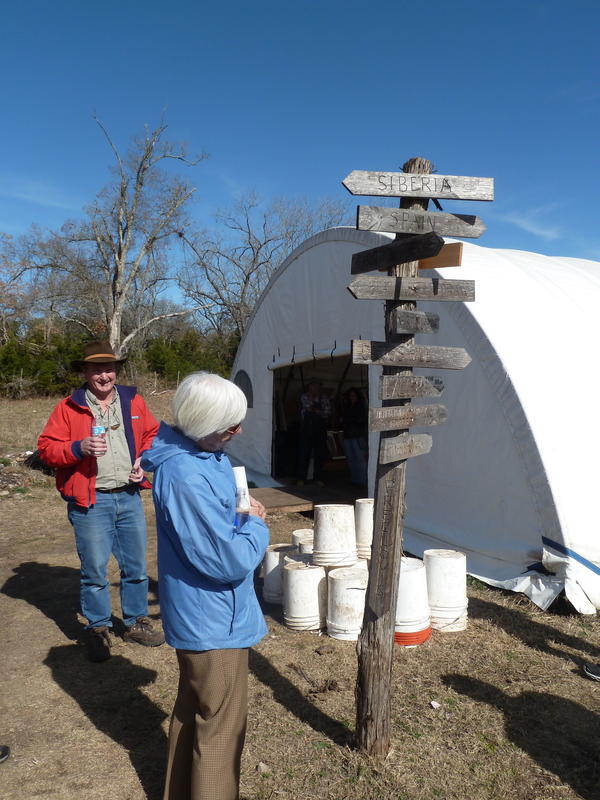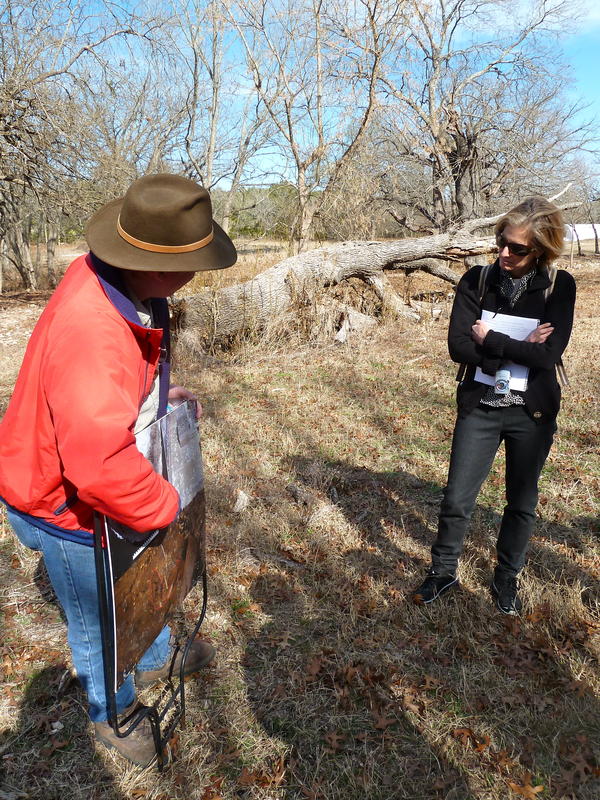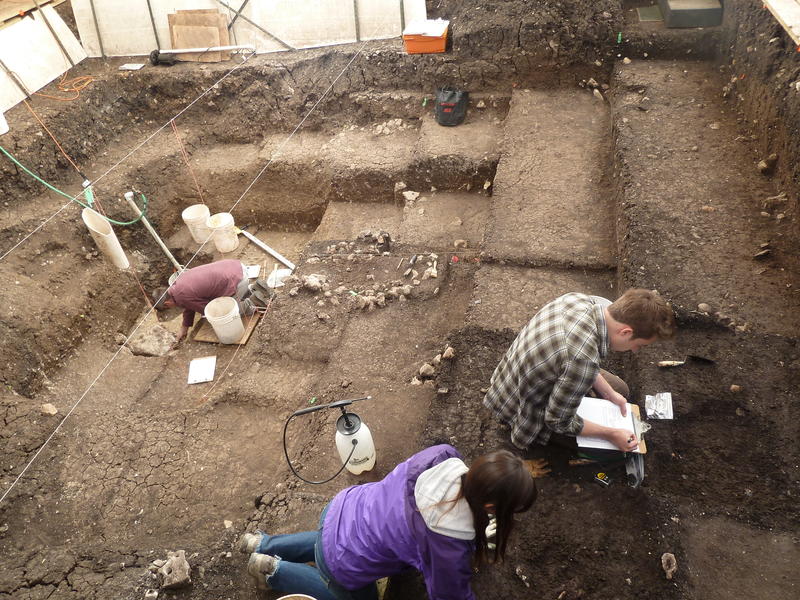 On January 5th, a group of AIA Site Preservation Committee members, trustees, and staff ventured 2.5 hours north of San Antonio to visit the Gault archaeological site prior to the start of the 112th AIA Annual Meeting.  The Gault archaeological site, a premier location for studying the peopling of the Americas, was the recipient of a 2010 AIA Site Preservation Grant that was administered by the Gault School of Archaeological Research (GSAR).  GSAR Executive Director, Clark Wernecke, led the tour and was accompanied by GSAR's Educational Coordinator, Nancy Littlefield.
Gault, located just outside the small town of Florence, Texas, is a large site owned by the Archaeological Conservancy where ongoing year-round fieldwork studies the rich Clovis (13,500 BC) and pre-Clovis occupations.  With over 2 million artifacts excavated at the site so far, the depth and variety of the stone tool assemblage is providing a considerably different look into the lives of the North America's earliest inhabitants.  The complexity of the stone tool kit discovered at the site paints a picture of a far more sophisticated society than originally imagined and the sheer quantity of artifacts found has overturned the hypothesis that all early Americans were wandering nomads that never stayed in one place for long.
The Gault Site uses stewardship and educational initiatives to promote a culture of site protection among the local population.  In a little over a decade of working at the site more than 6,000 volunteers have been involved in the program.  The AIA Site Preservation Grant last year allowed GSAR to expand its educational programming to create a Teacher's Guide to accompany the educational DVD they provide to teachers free of charge; run a summer workshop for educators; and attend several regional educational conferences in order to give Texas teachers the resources they need to teach about local prehistory—something to which textbooks only dedicate two pages of information.
At the conclusion of the tour AIA President, Elizabeth Bartman, commented, "the Gault School of Archaeological Research is making great use of the funds awarded to them by the AIA Site Preservation Committee.  They have certainly set a high standard that I hope all our future grant applicants will strive to meet."
Learn more about AIA Site Preservation Grants.
Read about other AIA Site Preservation Grant recipients.
Related Projects:
---