February 25, 2014
AIA Presents Lectures on Blackfriary Site
---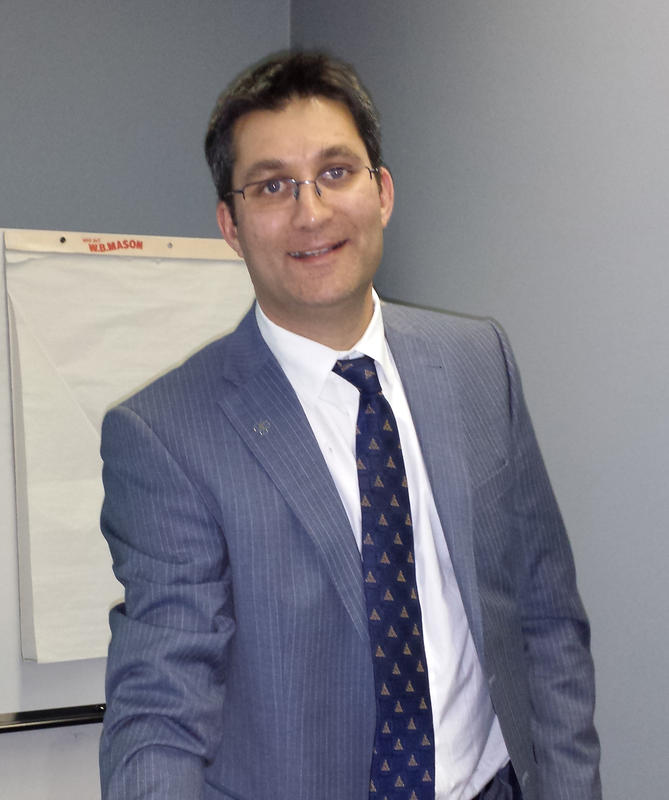 AIA Site Preservation award winner Stephen Mandal, director of the Irish Archaeology Field School, Cultural Tourism Ireland, and Cultural Resource Development Services Ltd., visited Boston last week, giving two lectures for the AIA during his time in the city.
At lunchtime on February 13, Mandal spoke at the AIA office in Kenmore. The focus of this lunchtime lecture was the Cultural Heritage Amenity Town program (CHAT) that was developed and implemented at the Blackfriary site in Trim, County Meath, Ireland. This new approach to community archaeology seeks to increase awareness and engagement of the residents of Trim with their rich Medieval history. To ensure community involvement long after excavations have ceased, the CHAT partnership will work with the local residents, businesses and government authorities to make the site a valuable asset to the community. With space for community gardens, a skate park, café and playground, the Blackfriary will remain a dynamic and integrated part of Trim's community.   
In the evening, Mandal gave a lecture at the Boston Public Library on the ongoing excavations at the Blackfriary. Mandal spoke about the role of the Dominican monastery in the medieval town and its founder Geoffrey de Geneville. Much of the excavation is focused on the architecture and extent of the property, with an emphasis on bioarchaeology. As excavations are ongoing, Mandal spoke about recent finds as well as future plans for the site.
Mandal's visit provided Bostonians with a chance to hear in-person updates on this AIA site preservation program supported site. 
To find out more about the Blackfriary and the Site Preservation Grant work being done there, visit: http://www.archaeological.org/projects/blackfriaryireland
Learn more about the Site Preservation Program. 
Related Projects:
---