April 5, 2011
AIA Provides Grant to Protect Cave with Some of the Oldest Human Remains Discovered in the Americas
---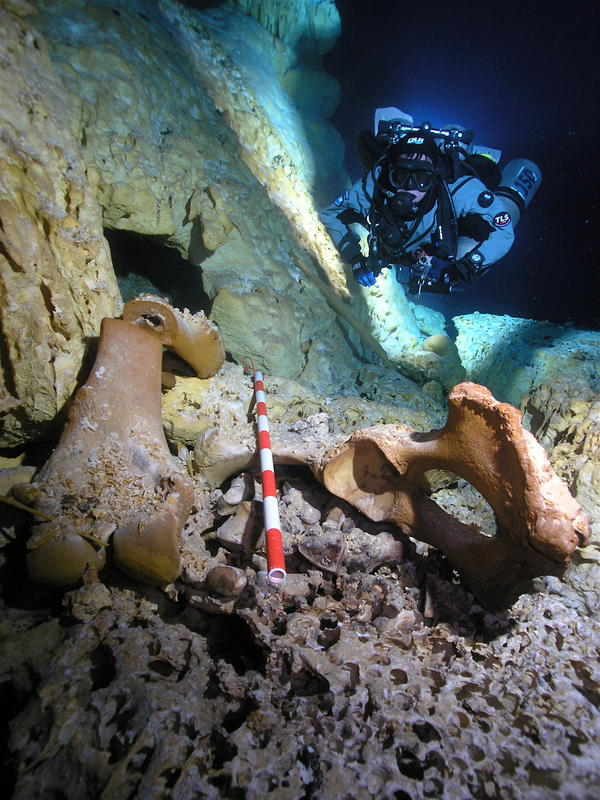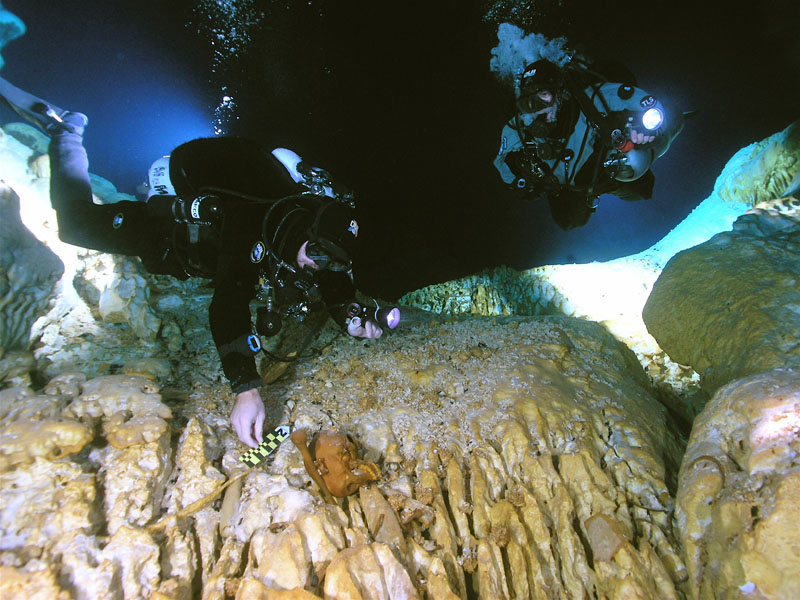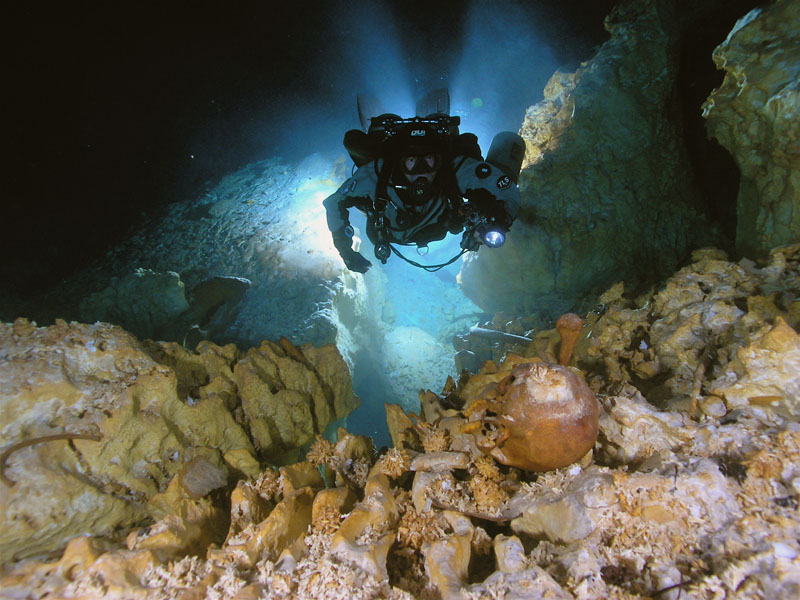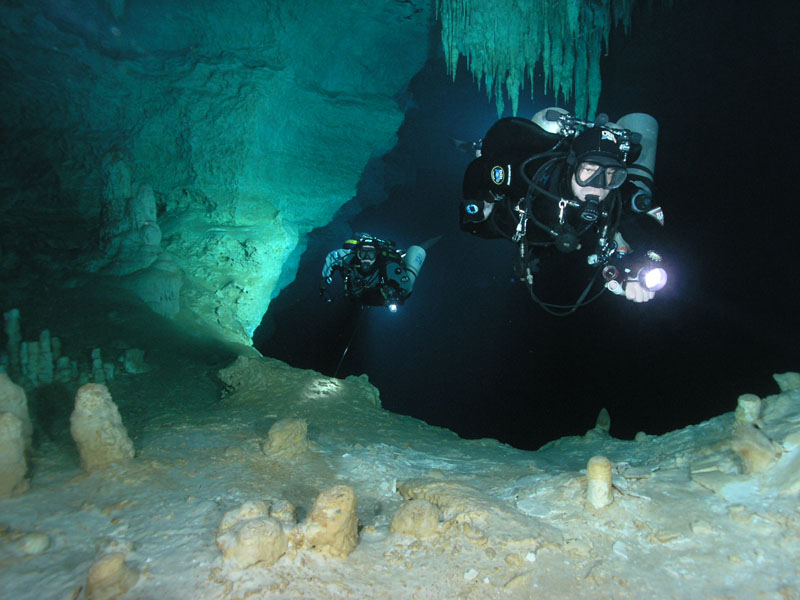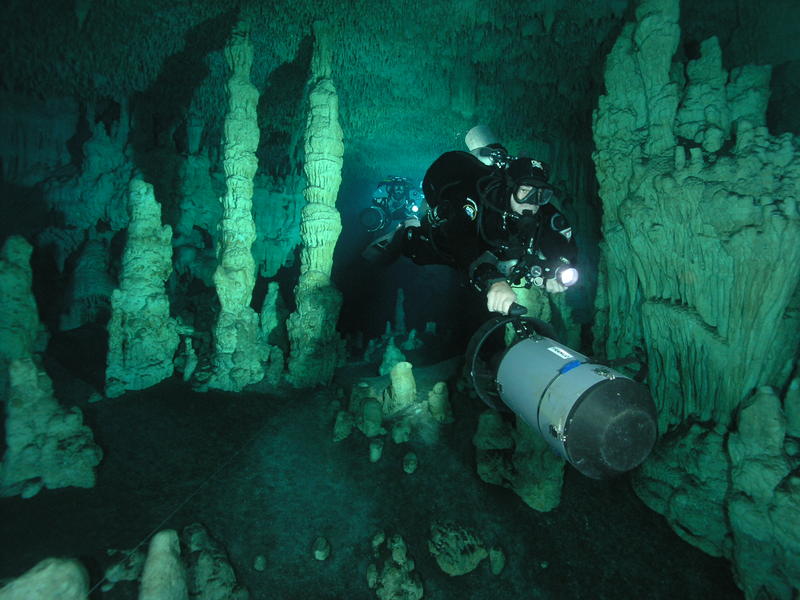 BOSTON—April 5, 2011—The AIA Site Preservation Program announced today that it will award a grant to protect what is believed to be among the oldest human remains discovered in the Americas.  The human skeletal material, discovered in an underwater cave in Mexico by a team of divers from the Tulum Speleological Project, was found in association with mastodon remains and could exceed 14,000 years in age.  The association of preserved mastodon and human skeletal material is unprecedented in any context. 
AIA's grant will fund a project co-led by Dominique Rissolo of San Diego State University, and his colleagues from Mexico's National Institute of Anthropology and History, to protect the site through the construction of a secured entrance gate, fencing, and signage, as well as to improve access for researchers by building a road, stairway, and dive platform.  These protective measures will pave the way for the first-ever comprehensive and coordinated study of a submerged Pleistocene (2.5 million years ago to 12,000 years ago) deposit on the Yucatán Peninsula. 
In the late Pleistocene, these caves, currently under water, would have been above sea level and the skeletal evidence demonstrates that some of the continent's earliest residents ventured into them.  Later, as the earth became warmer and polar ice sheets melted, sea levels rose and flooded the caves.  The anaerobic, or low-oxygen, conditions created by the rising seas preserved the remains of these early Americans.  Now, the AIA is taking steps to make sure they are preserved for the future.
About AIA Site Preservation Program and Grants
The AIA Site Preservation Program emphasizes outreach, education and the spread of best practices in site preservation.  The Institute also supports preservation projects in Belize, Cambodia, Chile, Cyprus, Jordan, Syria, Turkey, Peru, and the United States.  In addition to awards and grants, the program includes advocacy to stop the destruction of archaeological sites, informs U.S. Troops of cultural materials they may encounter while deployed, presents outreach activities for children, maintains online resources for the public and professionals, and hosts workshops. All aspects of the program, including the awarding of grants, are made possible through donations to the AIA Site Preservation Program.  To learn more, please visit archaeological.org/sitepreservation. 
About Archaeological Institute of America (AIA)
Founded in 1879, The Archaeological Institute of America (AIA) is North America's oldest and largest archaeological organization.  Today, the AIA has nearly 250,000 members belonging to 109 local societies in the United States, Canada, and overseas.  The organization promotes public interest in the cultures and civilizations of the past, supports archaeological research, fosters the sound professional practice of archaeology, and advocates for the preservation of the world's archaeological heritage.  The organization hosts archaeological fairs, lectures and other events throughout North America; publishes Archaeology magazine and the American Journal of Archaeology; awards fellowships and honors; and leads global archaeological travel excursions. 
For more information and images please contact:
Meredith Anderson Langlitz, AIA Site Preservation Program Coordinator—mlanglitz@archaeological.org
Ben Thomas, AIA Director of Programs— bthomas@archaeological.org
Related Projects:
---