September 27, 2018
AIA Represented at Annual Meeting of the European Association of Archaeologists
by AIA
---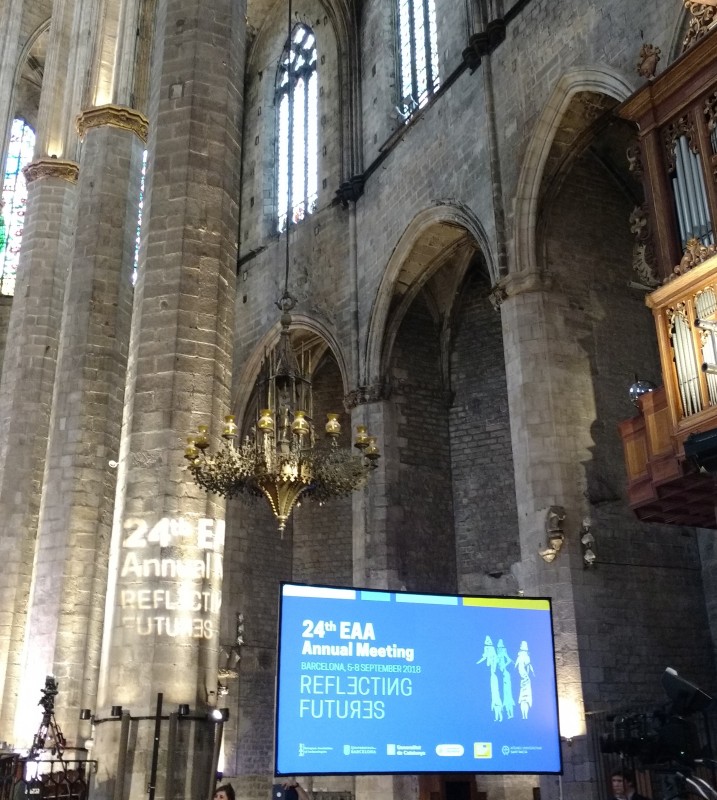 The 24th Annual Meeting of the European Association of Archaeologists (EAA) was held in Barcelona, Spain from September 5-8, 2018. Since 2011 (the 17th Annual Meeting of the EAA), the AIA has had a presence at this yearly gathering of archaeologists.
The AIA Director of Programs, Ben Thomas, attended this year's meeting, where he and Ulla Lähdesmäki, an archaeologist at the Pirkanmaa Provincial Museum in Tampere, Finland co-organized a session entitled, "Are We Getting the Message Across? An Assessment of Public Outreach in Archaeology." On Saturday, September 8th, ten presenters from eight countries described the ways in which they communicate with the public and discussed the issues and challenges they have encountered when doing so.
The session challenged presenters and participants to reflect on their own public outreach initiatives and consider whether these programs were fulfilling their goals and objectives. The session was heavily attended and this interest helps underscores the need for further discussions of this type among archaeologists.