November 5, 2019
AIA-Rochester Society's Community Archaeology Day
---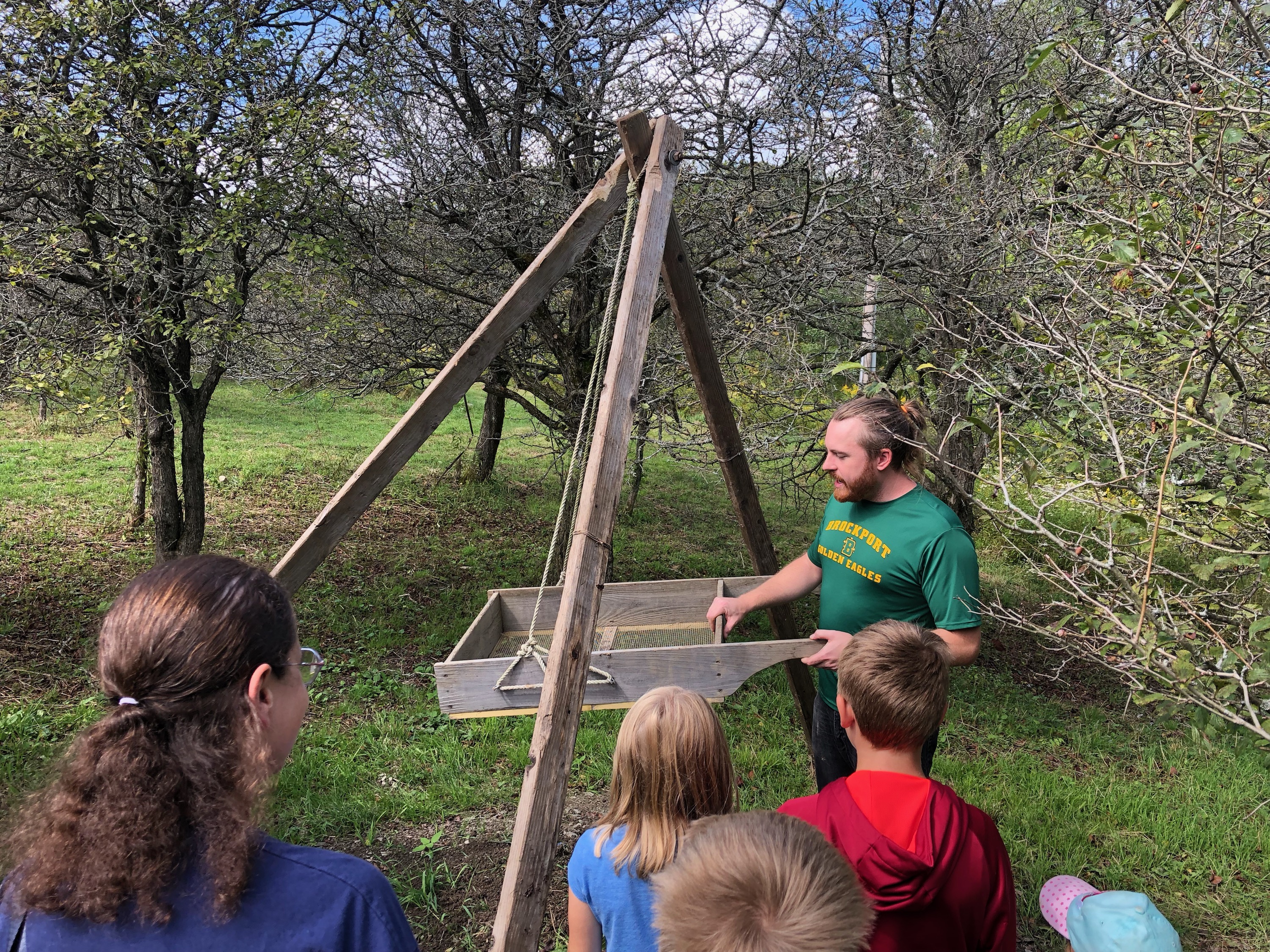 On September 14 and 15 the AIA-Rochester Society worked with the Cummins Nature Center to organize Community Archaeology Day at Frost Town, a weekend event for the public to participate in the activities occurring during at an active archaeological excavation site. We combined the original proposed event with Family Archaeology Weekend, pooling the resources of the AIA and Cumming Nature Center (CNC) to sponsor a larger public effort. 
During the weekend, event organizers invited members of the AIA Rochester Society (who received free entry) and the communities surrounding the CNC to come visit the site, listen to explanations of the 2019 season's operations, and help with basic excavation practices alongside student volunteers from the field school. Despite thunderstorms, they had about 65 participants excavating alongside student and graduate volunteers from SUNY Brockport, with multiple types of excavation units for people of all ages. The site was divided into low, medium and high-sensitivity areas, and children and adults were placed at trenches corresponding to their maturity and experience level. This system also included an extremely low-risk pit (with back dirt and some planted objects), which is where uninterested and very young children were placed.
Participants signed up for three hour blocks and dug to their hearts' content. The AIA-Rochester Society also organized a pottery craft station for hands-on activities and a booth set up with hieroglyphic writing and books on archaeology at the site. Finally, members of the CNC staff led tours of a nearby abandoned cemetery that once held the remains of the former inhabitants of the site.
The Frost Town Archaeology project and Dr. Smith worked with the Cumming Nature Center to sponsor a van rental to bring members of the public out to the Hall Residence (about a mile hike from the welcome center of the nature center) from the CNC welcome center. With the assistance of the AIA Society Outreach Grant, the Society sponsored free admission for interested members of the AIA and their families to participate in the event. They also had a table at the site with information about joining the AIA-Rochester Society and becoming part of the AIA community.