December 19, 2006
AIA Supports Cypriot Import Restrictions
by Jane C. Waldbaum
---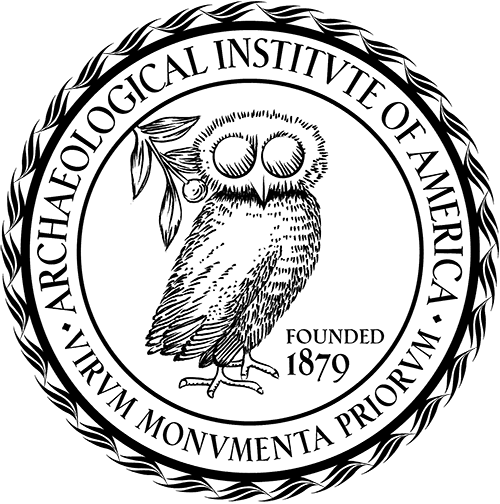 Mr. Jay Kislak
Chair, Cultural Property Advisory Committee
U.S. Department of State
301 4th Street S.W.
Washington, D.C. 20547
Dear Mr. Kislak:
As President of the Archaeological Institute of America (AIA), I am writing to express my strong support on behalf of the AIA for the request by the Government of Cyprus to renew the U.S.-Cyprus MOU imposing import restrictions on Classical and Pre-Classical archaeological materials and on Byzantine ecclesiastical material from Cyprus under Article 9 of the 1970 UNESCO Convention. Founded in 1879, and chartered by an act of Congress in 1906, the Archaeological Institute of America is the oldest and largest archaeological organization in the United States. Our more than 8,000 members include professional archaeologists and students and also many members of the general public from all walks of life. This diverse group is united by a shared passion for archaeology and its role in furthering human knowledge about our common past.
Cyprus is strategically located in the eastern Mediterranean and has long served as a crossroads of cultures among Turkey, Syria-Palestine, Phoenicia, the civilizations of the Aegean basin, and the ancient civilization of Egypt. Peoples from all of these regions traveled through and to Cyprus, lived and traded there, and left their mark on the distinctive culture that developed on the island over several millennia. This rich archaeological heritage continues to be threatened by the extensive looting and plundering of archaeological sites to feed the illicit antiquities market. The Cyprus government actively tries to curb this problem but looting nevertheless remains a serious concern. Objects stemming from looted sites are ripped from their contexts and stripped of the knowledge that they would otherwise convey. Scholars, students and members of the public who are interested in Cyprus's past are robbed of vital information about when, where and how these artifacts were produced, who made them, and what functions they served in the past—i.e. were they used locally or traded over great distances, did they have religious meaning in their culture or did they function in funerary ritual, everyday life, or in complex long-distance trade networks? Without context we have no knowledge of what materials were found together and in what relationships. We don't know whether they were deposited in homes, tombs, temples, or shops.
Widespread and unchecked pillaging of sites can mean the destruction of whole sites in search of the few "precious" and most marketable artifacts. Such destruction not only obliterates the context of the artifacts that do enter the market, but also destroys other artifacts considered less valuable on the market, but which in reality are no less important in terms of the information they have to convey. In addition the architecture associated with the site—the tombs, monuments, churches and other buildings—may be badly damaged by heavy digging equipment, and painted or sculpted decoration may be hacked off the walls and added to the loot. This effectively leaves little or nothing for future scholars to study, and in addition, precludes any possibility that the local people could benefit by future tourism that would be attracted to a properly excavated and conserved site with its monuments and associated artifacts intact.
MOUs between the United States government and countries requesting protection under Article 9 of the 1970 UNESCO Convention are effective in stemming the tide of plunder and interrupting the flow of illicitly excavated antiquities to the U.S. market. The MOUs help countries in which these illegal activities occur to help themselves, and to preserve their precious archaeological and cultural heritage for their own people and for everyone. They lead to greater cooperation and understanding between the countries that enter into such agreements. The Government of Cyprus has long been open to joint archaeological projects between Cypriot and American scholars and students, and the bilateral agreement between our two countries has helped to foster this cooperative atmosphere. There are now some 15 American-sponsored or co-sponsored archaeological expeditions in Cyprus, more than for any other foreign country that sends expeditions to Cyprus. CAARI (The Cyprus American Archaeological Research Institute) in Nicosia serves as an internationally recognized center where American archaeologists and other scholars may live and do research in CAARI's extensive library holdings. The many programs, such as public lectures, workshops and international symposia, sponsored by CAARI and often co-sponsored by Cypriot institutions such as the Department of Antiquities of the Government of Cyprus or the Archaeological Research Unit of the University of Cyprus, enable American, Cypriot and scholars of other nations to meet there and exchange ideas. CAARI also organizes lectures by Cypriot scholars visiting America for the benefit of the interested public here at home.
In short, the bilateral agreement between the US and Cyprus is serving its purpose; there are many ways in which the Cypriot government encourages American projects, and American archaeologists and other scholars are most welcome in Cyprus. I strongly urge the Cultural Property Advisory Committee to make a favorable recommendation on the request of the Government of Cyprus to extend the MOU between Cyprus and the United States.
Sincerely yours,
Jane C. Waldbaum
President, Archaeological Institute of America