July 4, 2012
AIA Supports the Preservation of a Historical Underwater Shipwreck
---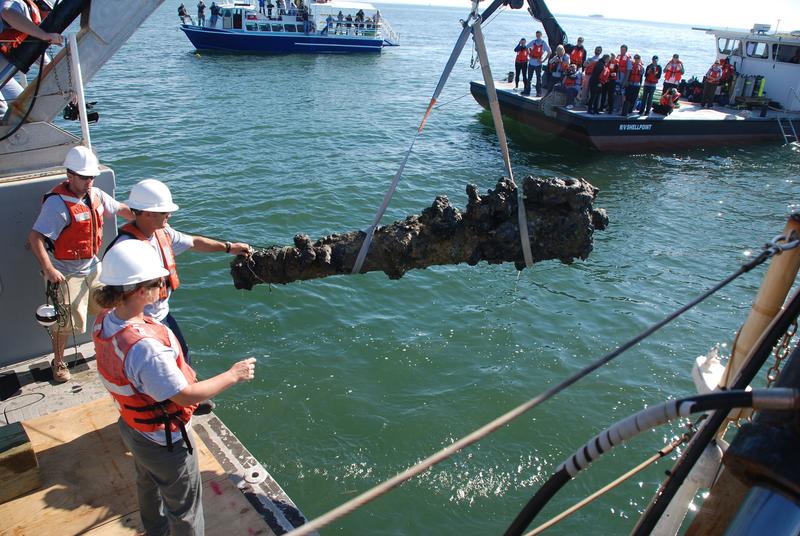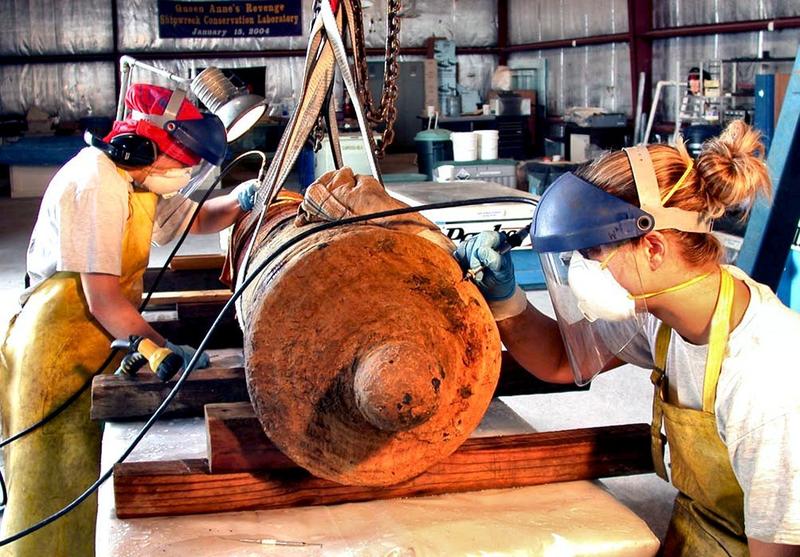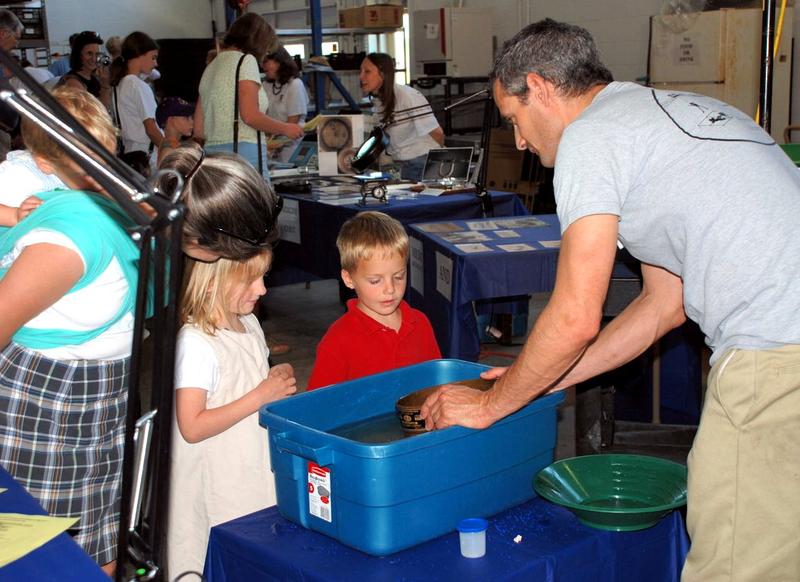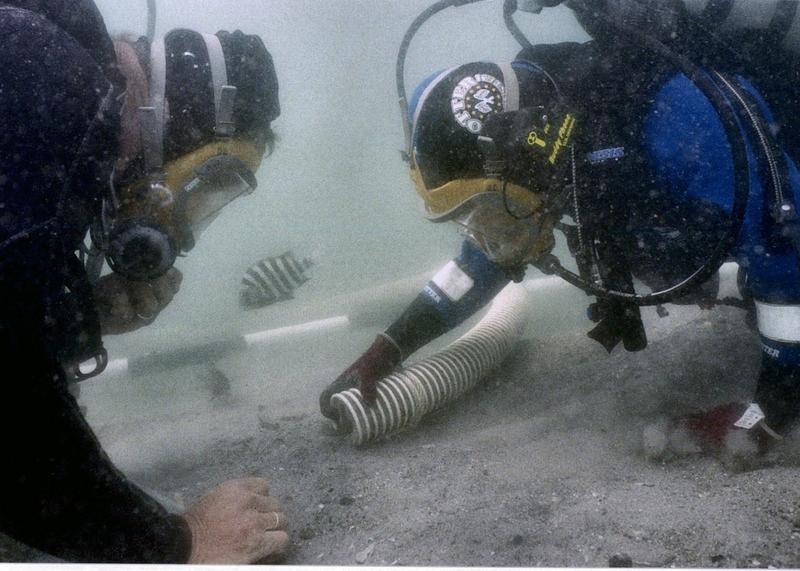 FOR IMMEDIATE RELEASE
AIA Gala Raises funding for shipwreck site
BOSTON—July 3, 2012—The Archaeological Institute of America (AIA) will fund conservation efforts and educational activities connected to the shipwreck of the Queen Anne's Revenge (QAR) in North Carolina, USA. Funds for this site were raised through a special pledge drive held at the AIA Annual Spring Gala in New York City in April 2012.
The Queen Anne's Revenge sailed during the Golden Age of Piracy, serving as the flagship for the infamous pirate Blackbeard until it ran aground off the coast of North Carolina in 1718. It is one of the oldest shipwrecks in the state and was listed on the National Register of Historic Places in 2004. Today the wreck of the QAR is threatened predominantly by the tropical storm systems that frequent the region. Should one hit the site directly, it would completely destroy the fragile remains of the vessel.
In 1996, the North Carolina Department of Cultural Resources (NCDCR) created the Queen Anne's Revenge Recovery Project as the entity responsible for the recovery and conservation of the ship's remains. Since that time, approximately half of the wreck's artifacts have been excavated and brought to the conservation laboratory at East Carolina University. In addition to its conservation efforts, the project has also actively promoted QAR through articles in the media, museum exhibits, and education outreach activities to school groups and families around the country. AIA funding will help support these important endeavors to preserve these fragile and significant underwater remains.
About AIA Site Preservation Program and Grants
The AIA Site Preservation Program emphasizes outreach, education and the spread of best practices in site preservation. The Program supports projects in Belize, Cambodia, Chile, Crete, Cyprus, Israel, Ireland, Kenya, Jordan, Mexico, Montserrat, Peru, Syria, Turkey, and the United States. In addition to awards and grants, the program includes advocacy to stop the destruction of archaeological sites; informs U.S. Troops of cultural materials they may encounter while deployed; presents outreach activities for children; maintains online resources for the public and professionals; and hosts workshops. All aspects of the program, including the awarding of grants, are made possible through donations to the AIA Site Preservation Program. To learn more, please visit archaeological.org/sitepreservation. 
About Archaeological Institute of America (AIA)
Founded in 1879, The Archaeological Institute of America (AIA) is North America's oldest and largest archaeological organization. Today, the AIA has nearly 250,000 members and 109 local societies in the United States, Canada, and overseas. The AIA exists to promote archaeological inquiry and public understanding of the material record of the human past worldwide by promoting research; advocating for preservation of the world's archaeological heritage; and educating people of all ages.
For more information and images please contact:
Meredith Anderson, AIA Senior Programs Coordinator—mlanglitz@archaeological.org
Ben Thomas, AIA Director of Programs—bthomas@archaeological.org 
Find out more about the Queen Anne's Revenge and the Site Preservation Grant work being done there.
Learn about the Site Preservation Program.
Related Projects:
---