October 30, 2012
AIA Tours Announces New Land Tour with AIA President Elizabeth Bartman
---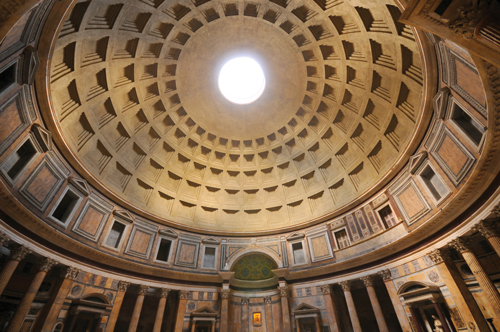 Have you explored Rome before? Even if you have, you will want to explore it again, differently, with these experts, on this hand-crafted AIA Tours itinerary, indulging in carefully-vetted archaeological and culinary delights.
In October 2013, you have the opportunity to spend a week in Rome exploring the intersection of archaeology and Roman food with AIA President Elizabeth Bartman and Maureen Fant, a food writer specializing in the food of Rome who has been living in the Eternal City for over 30 years. Together, they were instrumental in the design of this A Taste of Ancient Rome itinerary, a custom-designed, seven-night, luxury land tour.
Limited to no more than fifteen AIA travelers, and also accompanied by a professional trip manager and licensed guide, the group will explore little-visited but fabulous ancient sites in and around Rome, including three special day trips to the ancient coastal resort area of Terracina and Sperlonga, ancient villas along the ancient Via Appia, and the medieval hill towns of Sabina, where there will be a special cooking demonstration. AIA travelers will visit Rome's finest outdoor market and a renowned gourmet food shop, and dine at several superb restaurants, with insights on Roman food and wine provided by Maureen Fant, an expert on the gastronomy of ancient and modern Rome.
Rooms are being held for this AIA group at one of Rome's most historic and luxurious hotels, the five-star Grand Hotel de la Minerve, housed in a magnificent 17th century mansion, located near the Pantheon in the heart of ancient Rome. Plus, by traveling on an AIA Tour you directly support the AIA while personally gaining the benefit of the AIA's network of scholars and worldwide contacts. Membership in the AIA is encouraged but not required to participate. Contact the AIA Tours office (toll-free 800-748-6262) for more information or to hold your space.