June 5, 2018
AIA Tours: Cruising the Scottish Isles & Norwegian Fjords
by Colleen Batey
---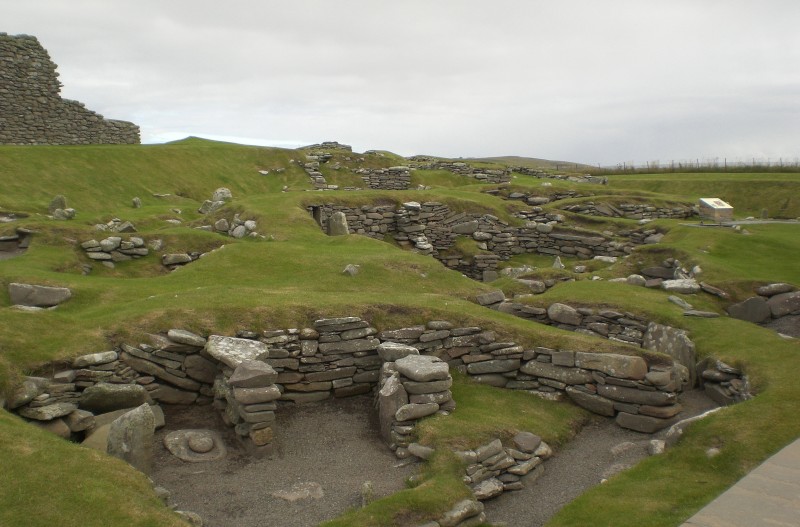 There are many highlights on a tour such as Scottish Isles & Norwegian Fjords, including UNESCO designated sites in Norway, such as the Bryggens waterfront and also the Fjordland. A personal favourite has to be the colourful and vibrant waterfront of the Bryggen area, developed by the Hanseatic merchants from North Germany and whose closed community focussed on the monopoly they held of the fish trade. One of several main centres, or Kontors, such as Novgorod in Russia and London, the overarching network of over 80 different mercantile centres provided a trade framework similar in scope to the more recently-established Economic Union (EU), where fish from the Baltic (herring) and the North Atlantic (cod) were a main commodity exchanged for various goods including furs, ceramics, timber, and grain. Wandering through the narrow streets between drunken and listing wooden buildings is a truly rewarding experience, and provides an insight into the modern day trade and craft activities in this ancient and most impressive of settings whose origins date back into the 1200s.
A second highlight has to be the wonderful multi-period site of Jarlshof at the southern tip of the Shetland island group. Once more, walking between towering ancient buildings, this time built of stone, is captivating. Where else in the world can you actually see and touch, in many cases, buildings from 5,000 years ago to almost the present? The site, discovered due to winter storms which removed sand and damaged the cliff edge in the the 1800s, is dominated by an Iron Age broch tower, cut in half by the coastal erosion but, for me as a Viking specialist, the many rectangular building foundations where the Norse lived and worked are the true highlight. Complexities of rebuilding and remodelling as times changed, as the family grew and needed more homes, although maybe not all in use at the same specific time, provide a range of evidence from the late 800s to the 1100s and beyond. At some stages animals shared the inside of the long houses, at others there were separate byres for them and storage for other commodities; this was an active farm for generations. It is notable that this site and its nearby companion of Old Scatness are in the running for consideration as a UNESCO World Heritage landscape.
The AIA is co-sponsoring this cruise again in May 2019, and AIA Tours is taking advance reservations now. Click here for more information!