May 18, 2018
AIA Tours: Letter from Iran
by Andrew M.T. Moore
---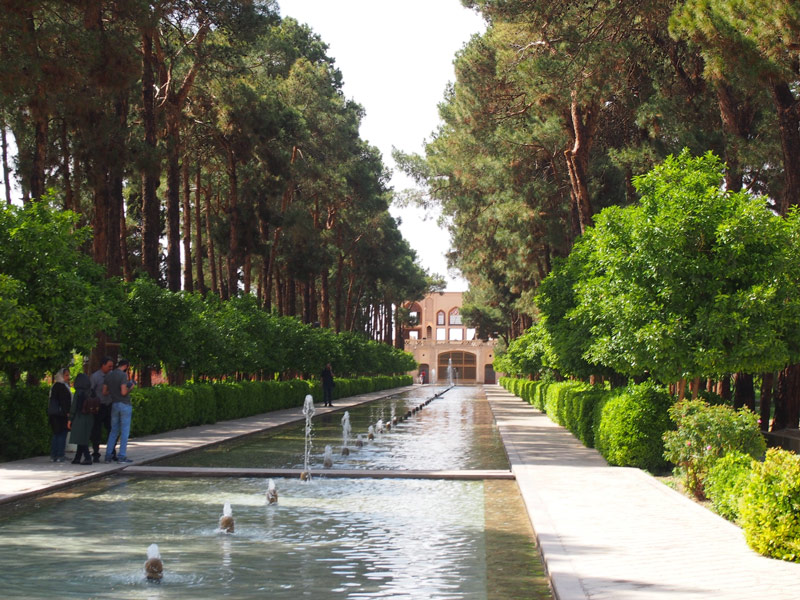 A few weeks ago my wife Barbara and I led an AIA tour of Iran. Our itinerary took us across a large sweep of this fascinating land from the mountains in the northwest to the deserts of the southeast. The tour was carefully designed to include major archaeological sites and glorious examples of Islamic architecture. In Tehran we visited archaeological museums and palaces. At Bisotun in the Zagros Mountains on the Royal Road from Hamadan to Babylon we marveled at the rock reliefs and multilingual inscriptions created by Darius I and his successors. We explored the splendors of Persepolis, the greatest of all the sites of the Achaemenid kings. We admired the architectural ingenuity of the Sasanian rulers displayed at the brick palace of Firuzabad with its huge iwan or reception hall, and great domed chambers. The glorious mosques of Seljuk and Safavid Iran, with their breathtaking façades and prayer halls, resplendent in turquoise, cobalt, and lapis lazuli tiles, were as beautiful as we had imagined. To this kaleidoscope of rich memories we would add the generous hospitality and warmth of the Iranian people who went out of their way to welcome us.
On any tour there are special moments that linger longer in the memory. For us the great Seljuk Friday mosque in the desert town of Yazd was a high point. The immense façade of the entry portal of this great building with its soaring minarets captures a transcendent moment in world architecture. Then there were the gardens; these became a major theme of our tour. At Pasargadae, the founder of the Persian Empire, Cyrus the Great, created the first Persian garden. Traces of its water supply, excavated by our friend Professor David Stronach in the 1960s, were clearly visible. And Cyrus' impressive tomb still commands the landscape as it has for 2,500 years. Our day in Yazd ended at the Dolat Abad garden, truly an oasis in this desert town, and itself a wonderful example of a traditional Persian garden. Glasses of tea in the open-air café there proved wonderfully restorative. And, finally, the splendid pavilion and garden of Chehel Sotun created by Shah Abbas and his successors in Isfahan provided an enriching climax to our garden rambles.
AIA Tours is returning to Iran, April 10-25, 2019 – click here for more information!