March 11, 2016
Announcing the AIA Spring Benefit Evening
---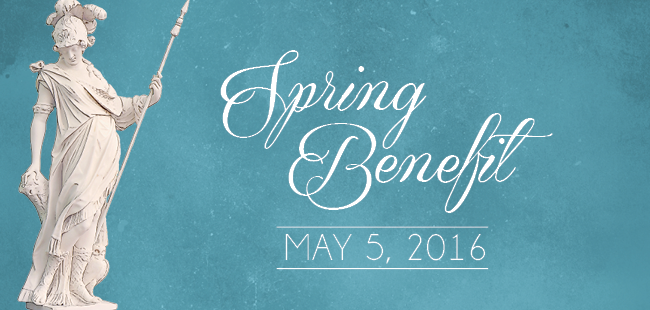 A spectacular evening honoring eminent archaeologist Colin Renfrew, Lord Renfrew of Kaimsthorn.
The Archaeological Institute of America (AIA), North America's oldest and largest organization devoted to archaeology, will host its Spring Benefit Evening on Thursday, May 5, 2016.  Dr. Christopher Thornton of the National Geographic Society will serve as Master of Ceremonies for this event, which attracts philanthropists and adventurers from around the world.
The AIA's mission is to Excavate, Educate, Advocate. The AIA supports archaeological research and study through its fellowships and grants. It is the lead organizer of International Archaeology Day, a worldwide celebration of archaeology with more than 100,000 participants annually. It is dedicated to preserving archaeological sites and promoting public understanding through outreach and education.
At this black-tie affair, AIA will celebrate the lifetime achievements of eminent archaeologist Colin Renfrew, Lord Renfrew of Kaimsthorn with the Institute's Bandelier Award for Service to Archaeology. Professor Lord Renfrew has served as the Disney Professor of Archaeology at the University of Cambridge and Director of the McDonald Institute for Archaeological Research.  He is a fellow of the British Academy and a foreign member of the National Academy of Sciences. His last lecture in the United States held at the AIA Annual Meeting in January 2016, was attended by more than 600 enthusiastic listeners.
The evening program will include live and silent auctions, featuring exclusive travel packages, artwork, jewelry, and other unique items.  All funds raised will support the mission and programs of the AIA.
Tickets and Sponsorship Opportunities
All friends of archaeology are invited to join the AIA for an unforgettable evening celebrating the achievements of Prof. Lord Colin Renfrew. Tables and individual tickets are available for purchase at www.archaeological.org/benefit. Corporate sponsorship opportunities, including exclusive VIP benefit packages, are available at www.benefit.archaeological.org/sponsorship.