January 13, 2012
Archaeological Institute of America (AIA) Names Best Practices in Site Preservation Award Winners
---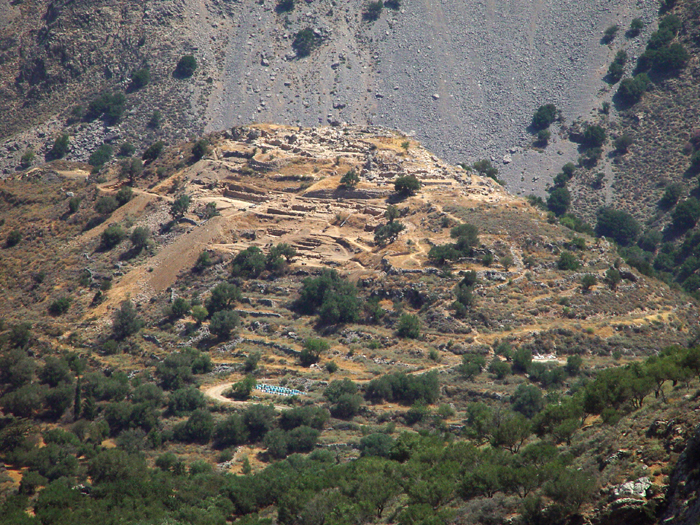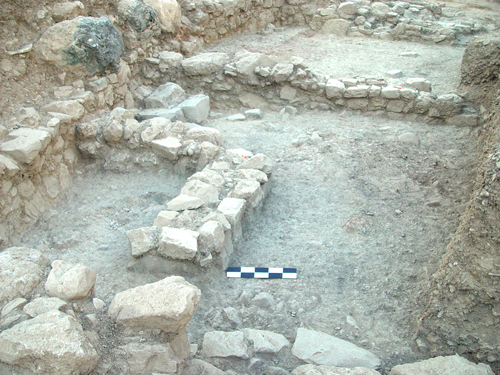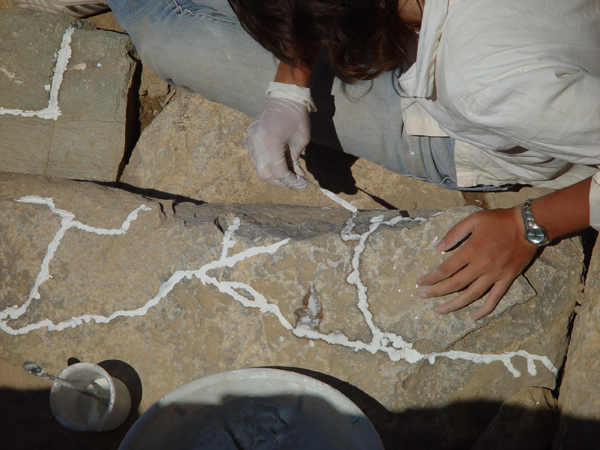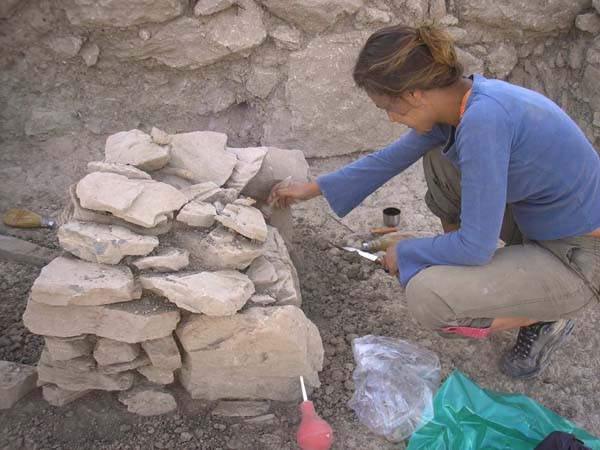 BOSTON—January 12, 2012—The AIA Site Preservation Program named Donald Haggis and Margaret Mook, directors of the Azoria Project and professors at the University of North Carolina at Chapel Hill and Iowa State University, respectively, as winners of the AIA's 2012 Best Practices in Site Preservation Award.  The award, established in 2011 by the AIA Site Preservation Committee to identify and promote best practices in the interdisciplinary field of site preservation, was presented at the AIA's 113th Annual Meeting this past weekend in Philadelphia, Pennsylvania.
Haggis and Mook's exemplary work preserving the site of Azoria on the island of Crete (Greece) confirms that site preservation and excavation should go hand-in-hand. From the early stages of excavation, Haggis and Mook enlisted the services of local specialists to stabilize and conserve the architecture being exposed in the excavation. Their conservation program at Azoria was the first formally reviewed study of the methods, materials, and techniques needed to implement sustainable preservation at an excavated site on Crete. Along with immediate stabilization of the exposed remains, Haggis and Mook prepared the site to withstand the pressures of year-round visitation. In addition to their conservation efforts, Haggis and Mook worked to publish their research and share their findings with local communities. By implementing sustainable long term site preservation practices, educating the public, and working to create an eco-archaeological tourist site, Haggis and Mook have demonstrated a strong commitment to both best practices in site preservation and the local community.
About AIA Site Preservation Program and Grants
The AIA Site Preservation Program emphasizes outreach, education and the spread of best practices in site preservation.  The Institute also supports preservation projects in Belize, Cambodia, Chile, Cyprus, Ireland, Israel, Jordan, Kenya, Mexico, Montserrat, Syria, Turkey, the United States, and Peru.  In addition to awards and grants, the program includes advocacy to stop the destruction of archaeological sites, informs U.S. Troops of cultural materials they may encounter while deployed, presents outreach activities for children, maintains online resources for the public and professionals, and hosts workshops. All aspects of the program, including the awarding of grants, are made possible through donations to the AIA.  To learn more, please visit archaeological.org/sitepreservation. 
About Archaeological Institute of America (AIA)
Founded in 1879, The Archaeological Institute of America (AIA) is North America's oldest and largest archaeological organization.  Today, the AIA has nearly 250,000 members belonging to 108 local societies in the United States, Canada, and overseas.  The organization promotes public interest in the cultures and civilizations of the past, supports archaeological research, fosters the sound professional practice of archaeology, and advocates for the preservation of the world's archaeological heritage.  The organization hosts archaeological fairs, lectures, and other events throughout North America; publishes Archaeology magazine and the American Journal of Archaeology; awards fellowships and honors; and leads global archaeological travel excursions. 
For more information and images please contact:                                                                             
Kelly Lindberg, Site Preservation Program Administrator—klindberg@aia.bu.edu
Meredith Langlitz, Senior Programs Coordinator— mlanglitz@archaeological.org
Ben Thomas, Director of Programs—bthomas@archaeological.org
Related Projects:
---