April 30, 2020
ARCHAEOLOGY Magazine Has Opened Its Archive
---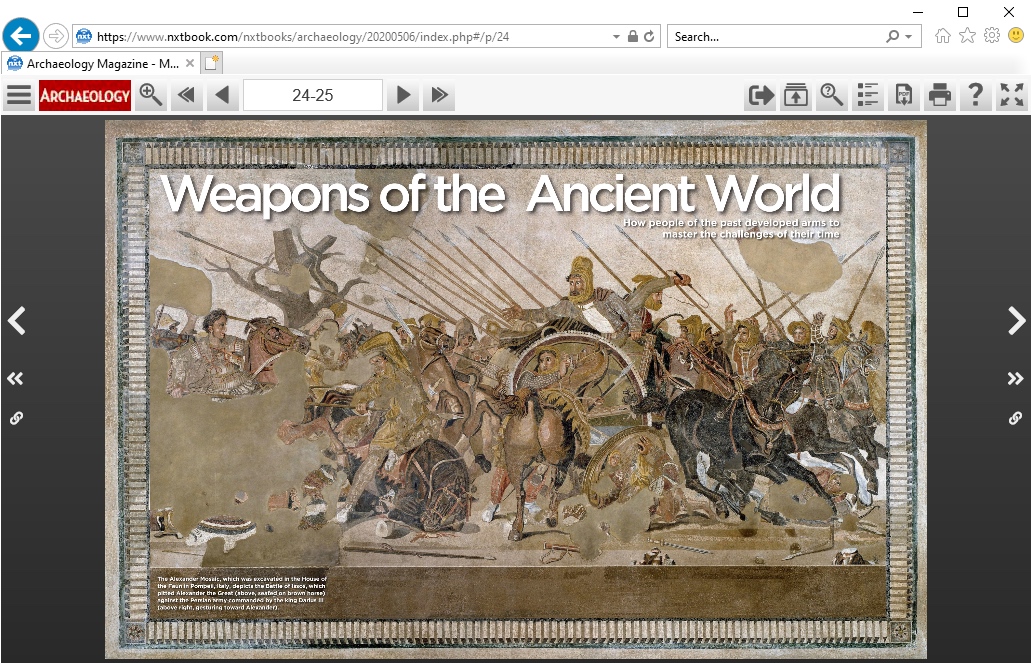 We know that in this challenging environment we all face due to the Covid-19 pandemic, many members of our community are looking for ways to learn more about the past from home. In order to provide you with a new resource to discover even more about archaeology, the AIA's award-winning popular magazine, ARCHAEOLOGY, has temporarily made its full magazine archive accessible to everyone at no charge.
Please use this link (archaeology.org/openarchive) to access the archive. Existing digital subscribers will be able to log in immediately and enjoy over 70 years of back issues of ARCHAEOLOGY. If you are a print subscriber, or not yet a subscriber, you can easily create an account by filling in the form found on the page.
Stay safe and healthy!