March 20, 2013
Cotsen Excavation Grant Winners Announced
---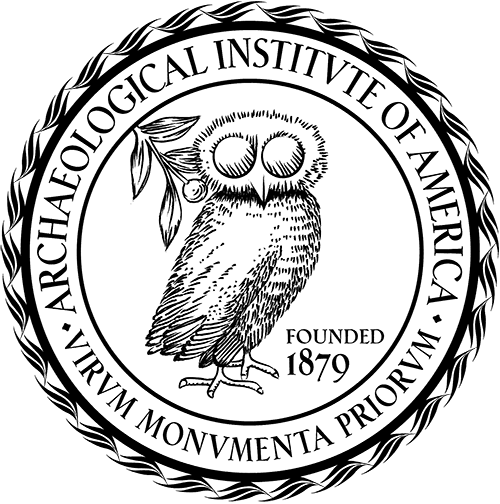 The Archaeological Institute of America (AIA) is delighted to announce the winners of the first Cotsen Excavation Grants—Thomas Strasser of the Department of Art and Art History at Providence College and Justin Leidwanger of the Department of Art at the University of Toronto. Each will receive $25,000 to support their excavations and research.
Strasser was awarded the Cotsen Grant for "mid-career" project directors for his work at the Mesolithic site of Damnoni on Crete. Damnoni, the earliest excavated archaeological site on the island, was also the first Mesolithic site to be excavated on Crete. Strasser's research reveals the nature and extent of Mesolithic activity in the area and presents the first Cretan archaeological assemblage from that time period. The discovery and excavation of Damnoni deepens the early prehistory of Crete and also adds to the growing evidence for hunter-gatherers inhabiting Mediterranean islands—an idea that contradicts the conventional wisdom that pre-agriculturalists did not live on them. 
Leidwanger was awarded the Cotsen Grant for "first-time" project directors for the Marzamemi Maritime Heritage Project in Sicily. The Marzamemi Maritime Heritage Project is a collaborative excavation, survey, and heritage management initiative that focuses on the maritime landscape and seaborne communication off the coast of southeast Sicily. The project will investigate underwater sites located at the intersection of the eastern and western Mediterranean in order to understand regional and interregional maritime exchange from the early Roman era through Late Antiquity. Leidwanger will lead excavations of the Marzamemi II wreck, which sank while carrying prefabricated architectural elements for the assembly of a Byzantine church alongside other cargo from the northern Aegean during the 6th century. Equally important to this research, the project situates excavation within a broader dialog on natural and cultural heritage practices utilizing community archaeology and public outreach to implement state-of-the-art site management alongside local initiatives for environmentally sustainable tourism and economic development.
The grants are made possible through the generous support of Lloyd E. Cotsen, former AIA Board Member and president of Cotsen Management Corporation, a private investment firm in Los Angeles. Cotsen is the former president, chief executive officer, and chairman of the board of Neutrogena Corporation. His personal interests include the study of ancient architecture—a passion that led him to volunteer on archaeological excavations in Greece for more than 20 seasons, often serving as the dig's architectural specialist.
Through the Cotsen Excavation Grants, the AIA offers significant excavation support for professional members of the AIA.  Two grants of $25,000 each are available annually, with one grant designated to provide seed money to an archaeologist organizing his or her first excavation, and the other grant providing assistance to a mid-career archaeologist working to move forward with an excavation in progress. The deadline for 2013 is November 1. To read more about the Cotsen Excavation Grant and other AIA grants and fellowships, please visit www.archaeological.org/grants.