December 7, 2021
December ARCHAEOLOGY Archive Recommendation
---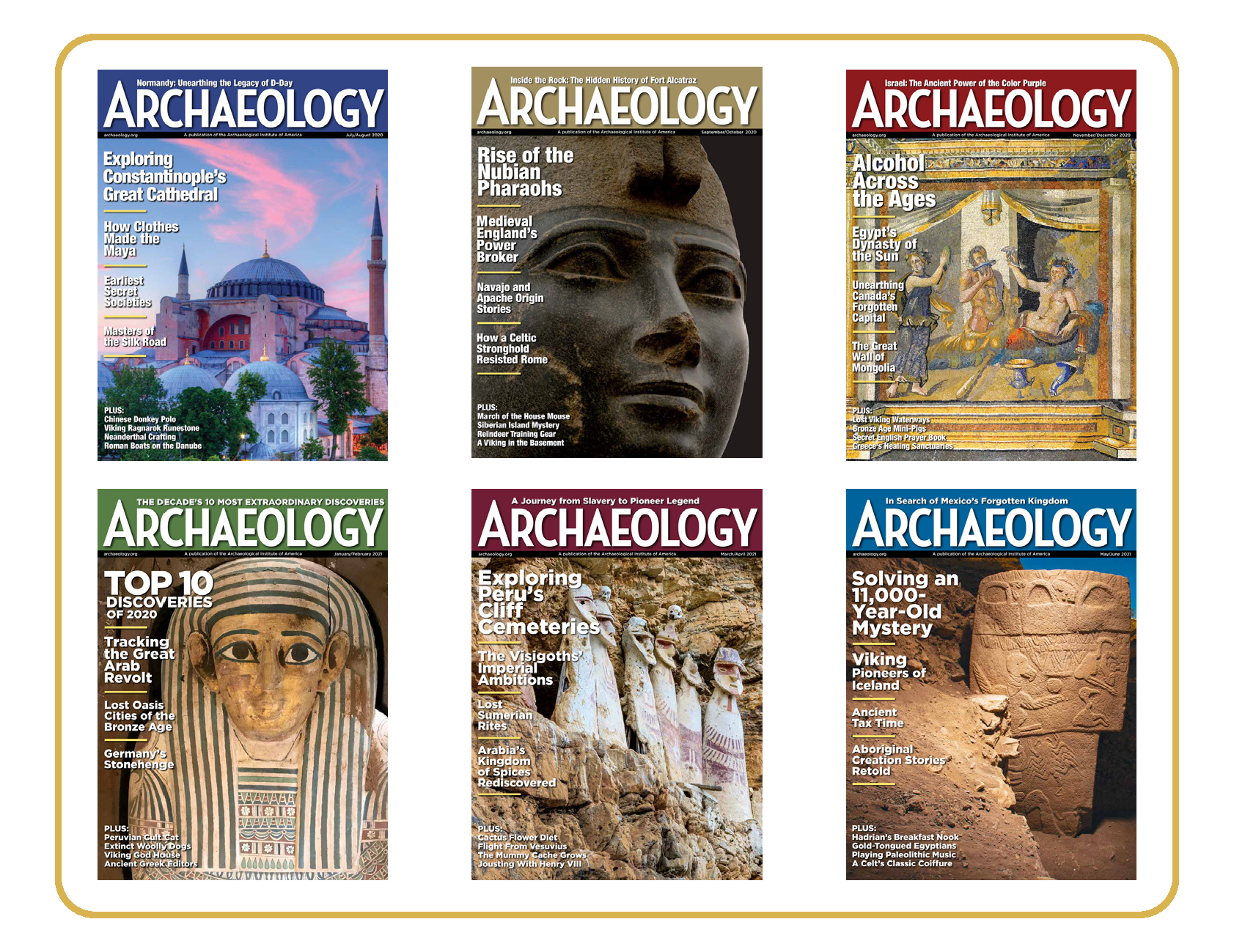 We hope our AIA Society Members have been enjoying one of their newest member benefits, the ARCHAEOLOGY magazine Archive!
We're excited to share our last ARCHAEOLOGY Archive recommendation of 2021. This month, Editor in Chief Jarrett A. Lobell shares two articles she recommends reading.
ARCHAEOLOGY magazine and the Archaeological Institute of America have always been committed to showcasing the work of women in the field. Along those lines, I have treasured reading and rereading "Memoirs of a Pioneer Excavator in Crete" by archaeologist Harriet Boyd Hawes, a journal of her discovery of the Minoan site of Gournia, in the Summer 1965 issue. I remain inspired by Boyd's indominable spirit and superior archaeological skills, and by the insights she had into the newly discovered culture she helped define, so much so that I felt compelled to write my own article about Boyd and Gournia, "The Minoans of Crete," in 2015. Throughout the research for and writing of that article, I felt like she was with me, and I like to think she would be elated to know that work continues at the site she unearthed, and that ARCHAEOLOGY continues to bring our readers its fascinating history.
We hope you enjoy reading these articles! For more information on how to access the archive, click here.