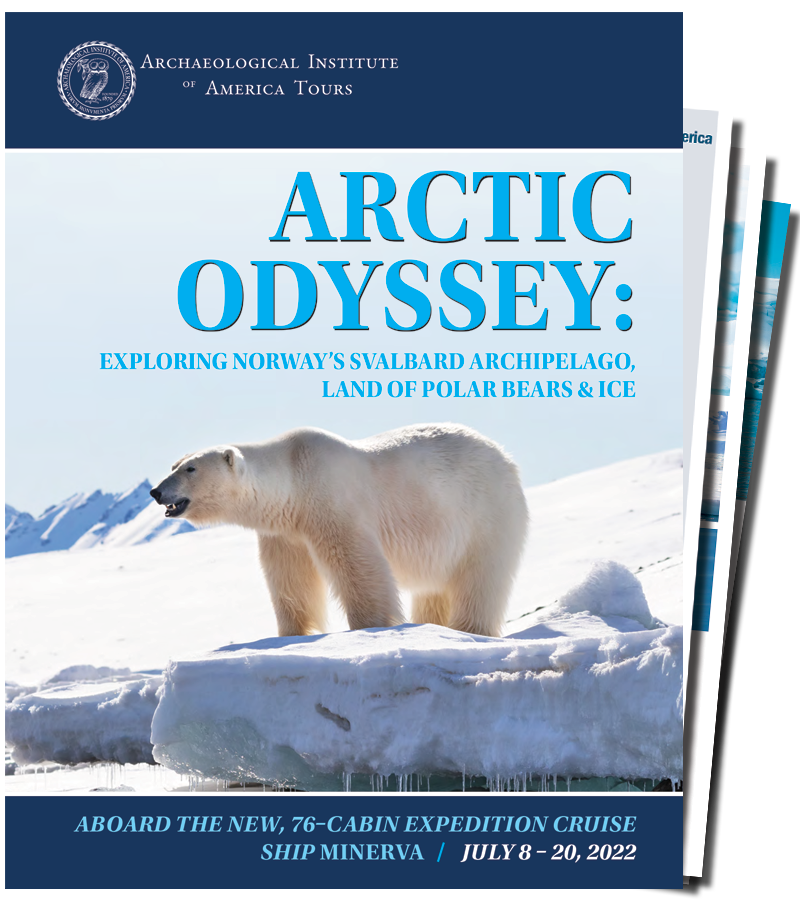 This summer, join a team of lecturers on a voyage that will explore one of the Arctic's most interesting and magnificent areas, Norway's Svalbard (Spitsbergen). Enjoy the comforts of a luxurious expedition ship while exploring a remote region far from tourist routes.
A group of islands located between Norway and the North Pole, Svalbard is a place of vast glaciers, calving icebergs, snowcapped mountains, and majestic serene fjords. Two thirds of the archipelago is covered by nature reserves created to protect the environment and the remarkable wildlife of the islands. Covered by ice for most of the year, the short Arctic summer that provides 24-hour days reveals the grandeur and natural life of Svalbard. The fish-rich sea that surrounds the islands attracts large numbers of birds, including kittiwakes, Arctic terns, fulmars, puffins, and black and Brunnich's guillemots. Whales, seals, and walruses frequent the area, while the tundra supports a surprising number of flowering plants. But the undoubted king of this high Arctic archipelago is the polar bear. Svalbard is one of the best places on Earth to observe polar bears in their natural habitat. Estimated to number about 3,000, polar bears outnumber the human population of the islands.
Starting in Oslo, Norway's lovely capital, we will fly to Tromso, located above the Arctic Circle, where we will embark our ship, and cruise across the Barents Sea to Bear Island, a nature reserve and home to thousands of birds. From Bear Island, it's just an overnight cruise to the Svalbard archipelago, where we will spend seven days exploring this extraordinary group of islands and search for its wildlife, especially polar bears. Our Arctic Odyssey will end in Tromso, from where we will fly home.
Our home for this Arctic adventure will be SH Minerva, a state-of-the-art expedition cruise ship that was purpose built for polar exploration. Built in Finland and launched in December 2021, SH Minerva features the most advanced green mechanical technologies and systems, and accommodates a maximum of 152 guests in spacious staterooms and suites. A team of expert expedition leaders and naturalists will plan and lead our activities ashore, while a fleet of Zodiac landing craft will bring us into intimate contact with the places we will explore.
When placing events on your calendar using these buttons, please check that time zone displays correctly.