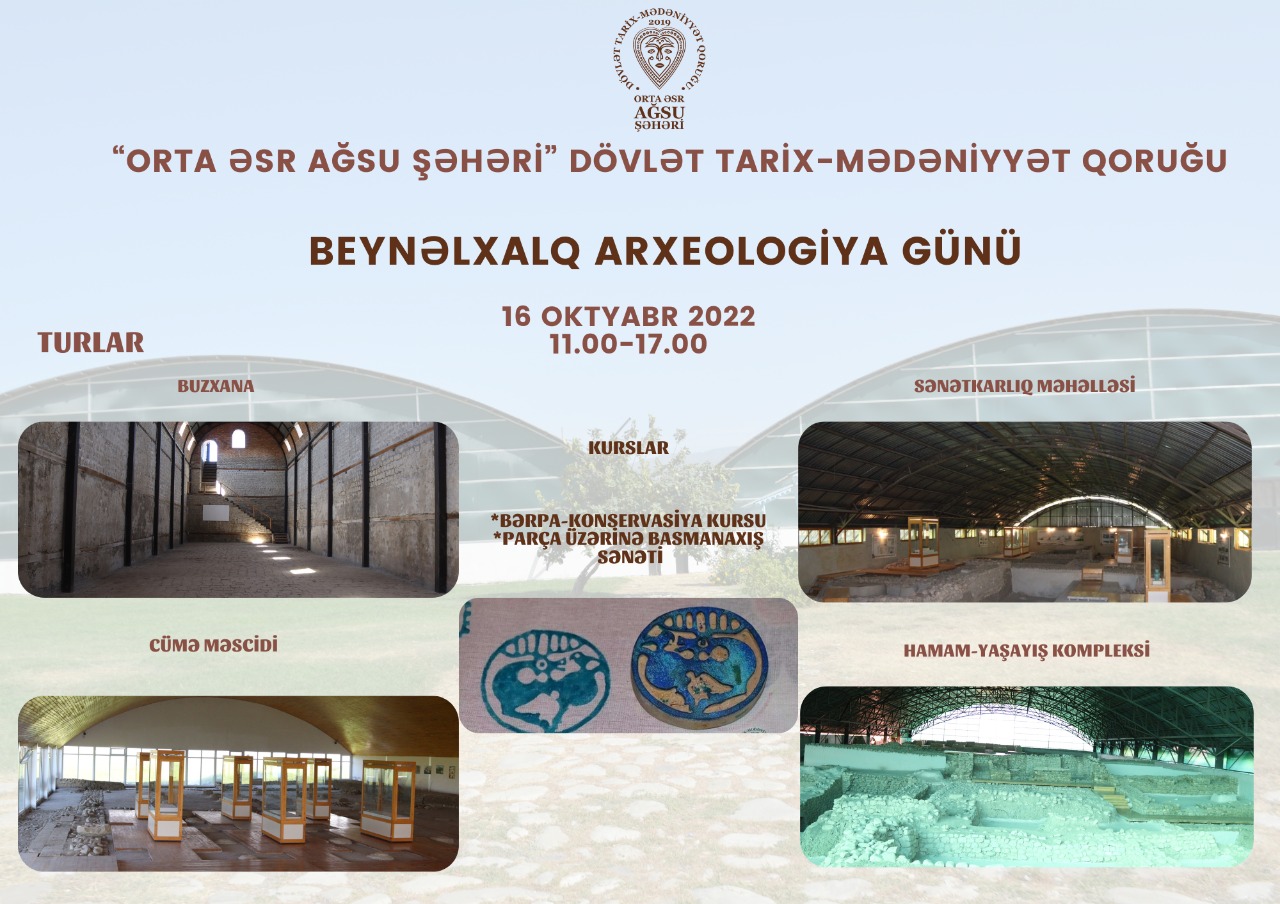 Conservation and print pattern field school will be organized in Medieval Agsu city State Historical-Cultural Reserve within Earth Science Week on occasion of International Archaeology Day. Field school will focus on convservation methods and analyses,
conservation state and research of archaeological finds, stoneware and ceramics. The school wіll fеаturе іnfоrmаtіvе ѕеѕѕіоnѕ, sitе tоurѕ, аrtіfасt dіѕрlауѕ, аnd іnfоrmаtіоnаl bооthѕ аnd еріgrарhу ѕеѕѕіоnѕ .It will aim fostering exchanging perspectives and best practices on innovative approaches and solutions to the daily practice of the care and management of the archeological sites.
When placing events on your calendar using these buttons, please check that time zone displays correctly.