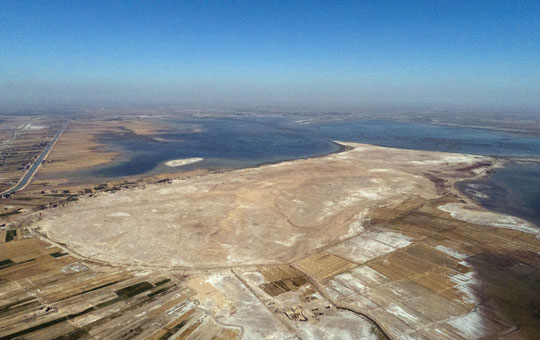 The earliest cities in the world arose in a dynamic wetland environment at the intersection of the Tigris-Euphrates delta and the shore of the Persian Gulf during the 4th- and 3rd-millennia BCE. Recent work at the site of Lagash, led by the Penn Museum, in collaboration with the University of Pisa and Cambridge University, focuses on reconstructing the ancient environment of southern Iraq through remote sensing, geological coring, and excavation. This illustrated lecture will bring this formative chapter of human history to life through an overview of this work to date, including geological, ethnographic, and archaeological evidence.
Speakers: Holly Pittman, Bok Family Professor in the Humanities; Professor, History of Art; Director, Lagash Archaeological Project and Curator, Near East Section, Penn Museum and Reed C Goodman, Ph.D. Candidate in the Art and Archaeology of the Mediterranean World.
When placing events on your calendar using these buttons, please check that time zone displays correctly.