VIRTUAL - Having babies in antiquity: promotion, planning and intervention
April 6, 2021 @ 5:30 pm

EDT

Central Time
This is an online event.
Sponsored by: Archaeological Institute of America
---
************************************************************************
Lecture summary: Though modern studies of reproduction in the ancient Mediterranean world have tended to focus on possibilities of prevention or limitation, the main aim of individuals and families in antiquity was to have healthy children and keep them healthy in circumstances of very high infant mortality. Family continuity—the transmission of name and cult, identity and property—mattered to everyone, not just those with substantial patrimonies. This lecture explores the archaeological evidence for these generative endeavours in ancient Greece and Rome, from funerary inscriptions for midwives to votive wombs, infertility remedies to birthing amulets, foetal skeletal remains to feeding bottles. All stages in the procreative process—conception, pregnancy, birth, breastfeeding and infant care—made their impact on the material record, and that record reveals certain patterns in contemporary understanding and action, puts the emphasis on specific issues and interventions. Drawing all the material together demonstrates the high level of social and personal investment in producing and maintaining offspring, and raises interesting questions about agency and control.
Short bibliography and/or website on lecture topic (for lay reader):
Nick Hopwood, Rebecca Flemming and Lauren Kassell (eds), Reproduction: Antiquity to the Present Day (Cambridge: Cambridge University Press, 2018).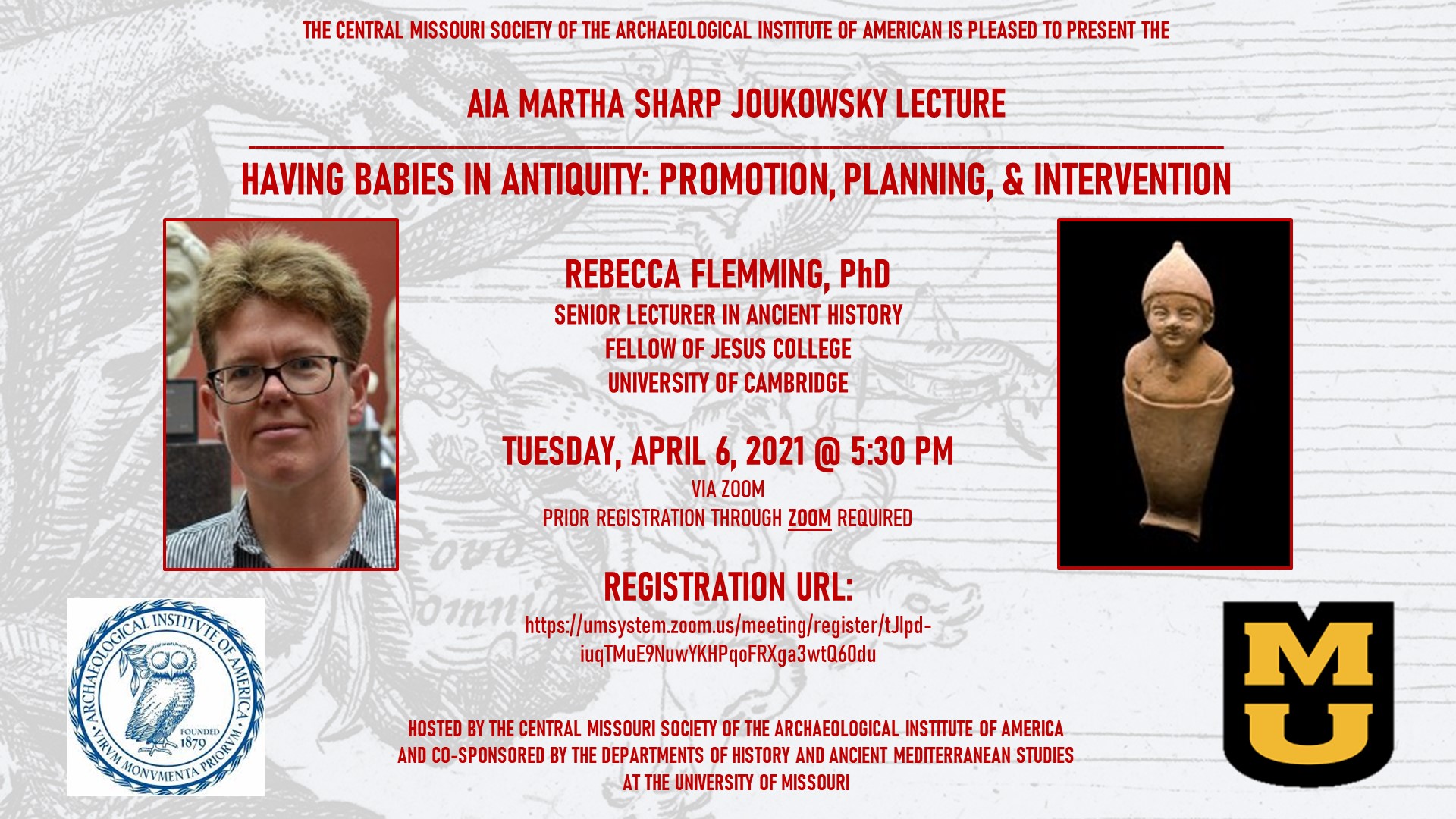 When placing events on your calendar using these buttons, please check that time zone displays correctly.