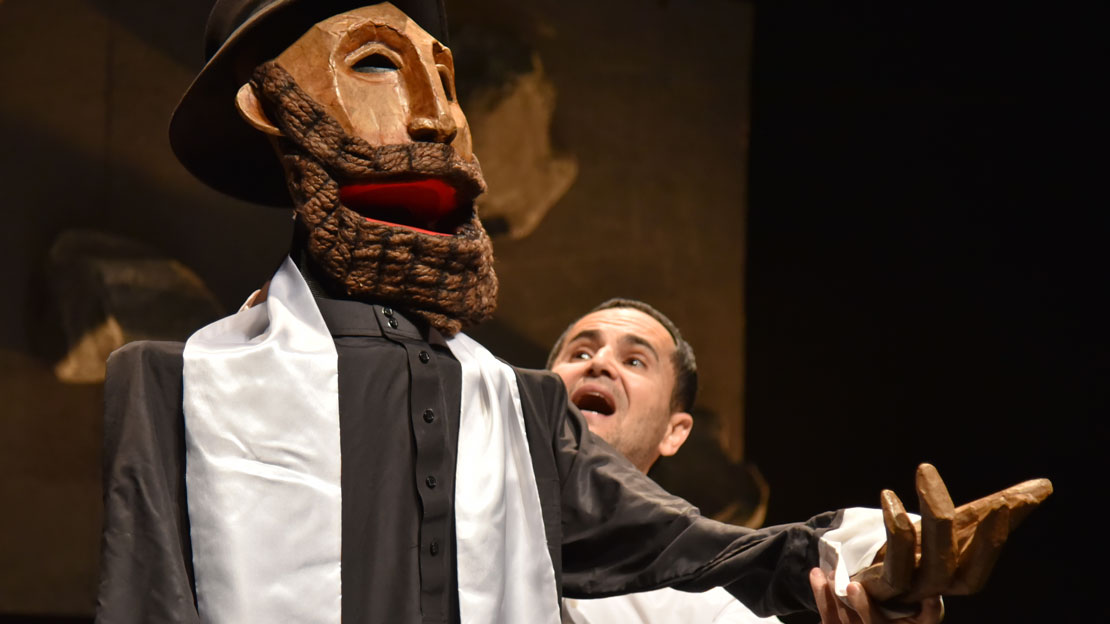 In Between is an award-winning, semi-autobiographical one-man show that portrays the complexities and contradictions inherent in Palestinian-Israeli identity. On the precipice between two cultures stands Ibrahim Miari, son of a Palestinian Muslim father and Jewish Israeli mother. In this riveting and thought-provoking one-man show, written and performed by Miari, he recalls his childhood in Israel and brings us into the complexities and contradictions that define his life "In Between" two worlds. With deftness, wit, and humor, Miari transcends today's political distractions and reminds us of the deeper inner struggles and bonds that link us all.
The play touches upon issues such as identity, culture, religion, traditions, and the tensions between Jews and Arabs, Israelis and Palestinians. Miari has performed the show at theater festivals, universities, Hillels, synagogues, and churches across the United States, as well as at international theater festivals, where it received the Best Show Award at the Thesips International Monodrama Festival and the Audience Favorite Award at the Bitola International Monodrama Festival.
After the performance Miari will offer a "talk-back," giving audience members the opportunity to ask questions, discuss issues that the play brought up for them, and engage in dialogue with one another.
Before the show, enjoy the Penn Museum's new Eastern Mediterranean gallery, open two hours prior to start time.
When placing events on your calendar using these buttons, please check that time zone displays correctly.