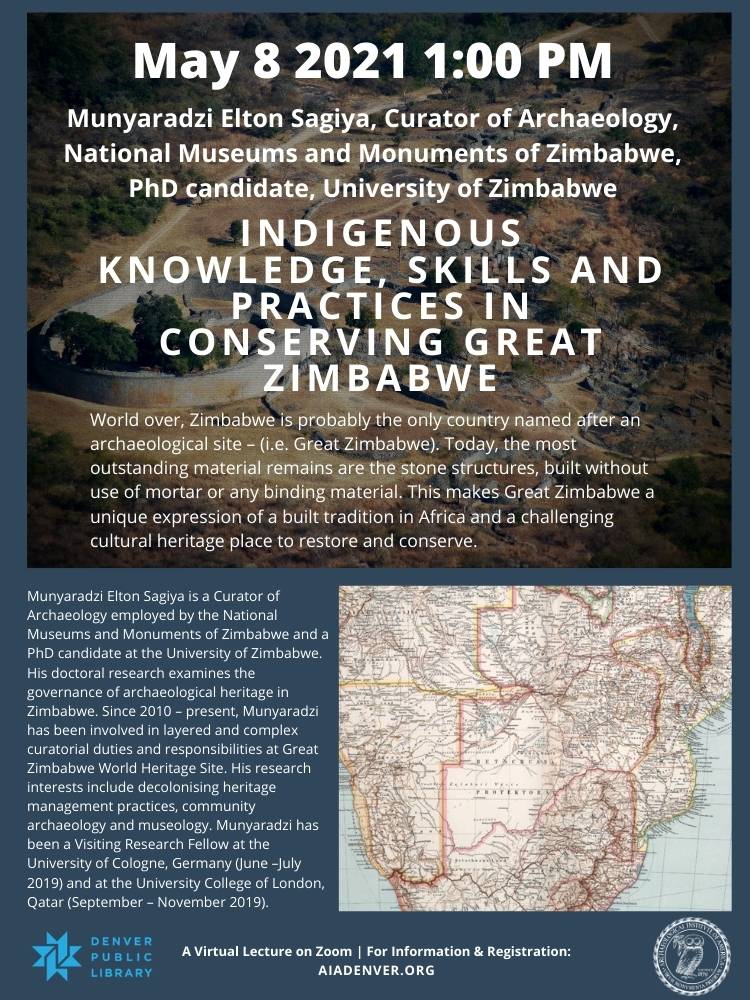 Munyaradzi Elton Sagiya, Curator of Archaeology, National Museums and Monuments of Zimbabwe, PhD candidate, University of Zimbabwe​
World over, Zimbabwe is probably the only country named after an archaeological site – (i.e. Great Zimbabwe). Today, the most outstanding material remains are the stone structures, built without use of mortar or any binding material. This makes Great Zimbabwe a unique expression of a built tradition in Africa and a challenging cultural heritage place to restore and conserve. Traditional stone masonry persists amongst the local communities and remains invaluable for conserving Great Zimbabwe and similar sites elsewhere in Zimbabwe. However, in the ever expanding literature and studies on this premier national monument and a world heritage site, indigenous skills, knowledge and practices of carrying out restorations are silent. The traditional knowledge on the conservation of Great Zimbabwe and more than 360 other similar recorded monumental stone buildings in Zimbabwe with some few in neighbouring countries of Botswana, Mozambique and South Africa remains undocumented, overlooked and in some cases dismissed as irrelevant. However, a closer look at the conservation processes at Great Zimbabwe, reflects that indigenous conservation skills have been used since its occupation period. In this presentation, I rely on personal experiences as a local person, and one of the curators at Great Zimbabwe as well as other qualitative data-sets to explore and examine indigenous skills, knowledge and practices critical to its restoration and conservation of this archaeological site.
Munyaradzi Elton Sagiya is a Curator of Archaeology employed by the National Museums and Monuments of Zimbabwe and a PhD candidate at the University of Zimbabwe. His doctoral research examines the governance of archaeological heritage in Zimbabwe. Since 2010 – present, Munyaradzi has been involved in layered and complex curatorial duties and responsibilities at Great Zimbabwe World Heritage Site. His research interests include decolonising heritage management practices, community archaeology and museology. Munyaradzi has been a Visiting Research Fellow at the University of Cologne, Germany (June –July 2019) and at the University College of London, Qatar (September – November 2019).
When placing events on your calendar using these buttons, please check that time zone displays correctly.