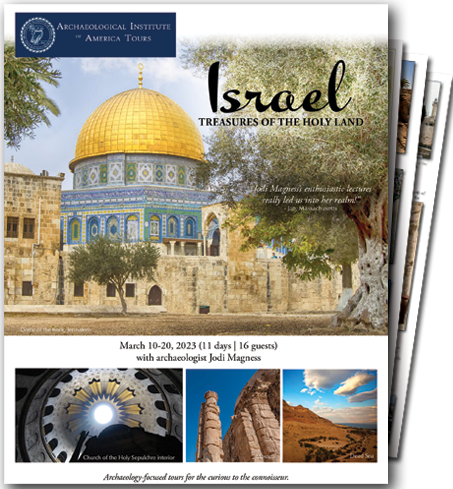 Tour Highlights include:
• Iconic ancient and religious sites, including five that are inscribed on UNESCO's World Heritage list: the spectacular, tragic fortress of King Herod at Masada; the Biblical Tel (settlement mound) of Megiddo; a view of Haifa's Bahá'í Gardens from Mt. Carmel; the Jewish necropolis of Beit Shearim; and Bethlehem, with its 4th-century Church of the Nativity.
• Five nights based in Jerusalem, exploring in-depth its archaeological sites, outstanding museums, and major Christian, Jewish, and Islamic holy places.
• The impressive ancient trading port of Caesarea Maritima; and Qumran, overlooking the Dead Sea, where the Dead Sea Scrolls were hidden for nearly 2,000 years.
• Limited to a maximum of just 16 guests!
When placing events on your calendar using these buttons, please check that time zone displays correctly.