VIRTUAL - Feasts of Silver in the Persian Empire
March 31, 2021 @ 5:30 pm

EDT

Eastern Time
This is an online event.
Sponsored by: Archaeological Institute of America
---
A lesser-known aspect of George M.A. Hanfmann's work is his careful study of numerous objects in the collection of the Harvard Art Museums. Among these is the fragmentary silver forepart of a deer, perhaps from a drinking vessel, which appears to have been made in the western regions of the Persian Empire in the fourth century BCE, and has been re-examined recently. Taking the silver deer fragment as a starting point, this lecture explores the history of animal-shaped drinking vessels in ancient Iran and neighboring regions as it may be reconstructed from archaeological finds. It looks more broadly at feasting and the royal banquet in the Persian Empire and on its western fringes, and in particular at the role of silver vessels as assets in both banqueting and gift exchange. What qualities—tangible and intangible—made silver a highly sought-after material for vessels? And how did ancient silversmiths produce such elaborate vessels in the shape of animals and mythical creatures?
Short bibliography and/or website on lecture topic:
Susanne Ebbinghaus (ed.), Animal-Shaped Vessels from the Ancient World: Feasting with Gods, Heroes, and Kings(Cambridge, MA: Harvard Art Museums, 2018)
https://harvardartmuseums.org/article/art-talk-what-can-we-learn-from-an-ancient-silver-fragment
And for a quick introduction: https://www.harvardartmuseums.org/tour/animal-shaped-vessels-from-the-ancient-world-1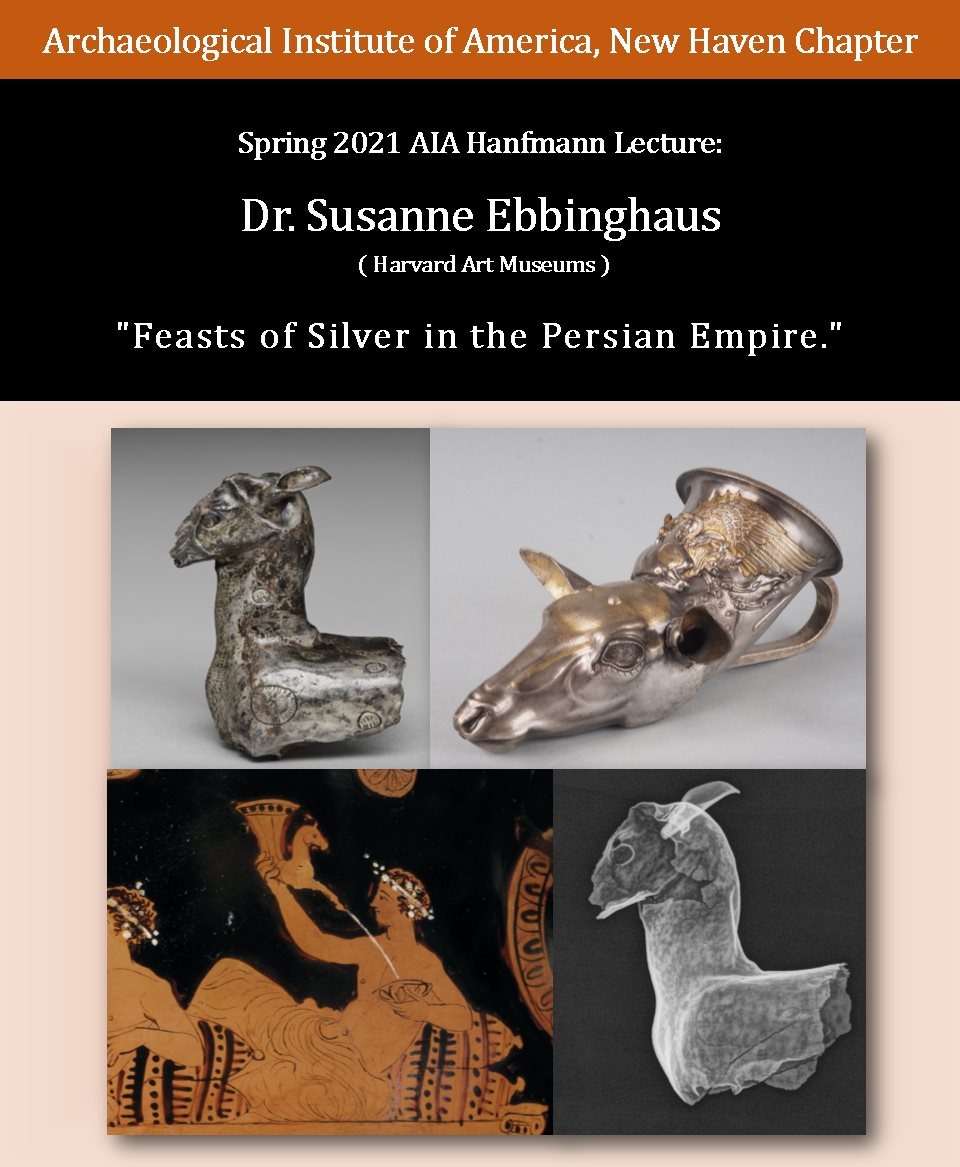 When placing events on your calendar using these buttons, please check that time zone displays correctly.