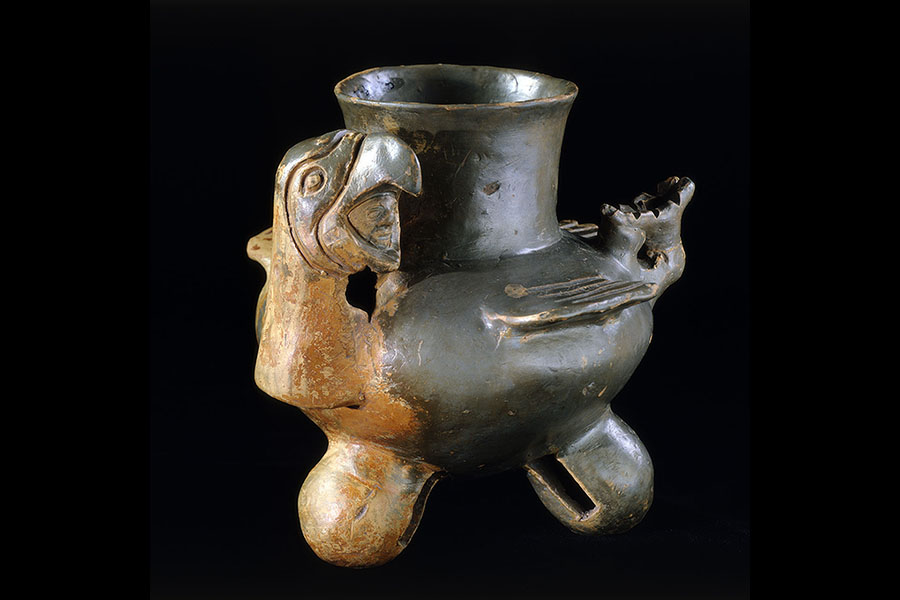 Speakers
Davíd Carrasco, Neil L. Rudenstine Professor of the Study of Latin America, Harvard University
Maria Luisa Parra-Velasco, Senior Preceptor in Romance Languages and Literatures, Harvard University
Octavio Murillo, Director of Archives, Instituto Nacional de los Pueblos Indígenas (National Institute of Indigenous Peoples), Mexico
Onsite Guide for Virtual Visit: Andrew Majewski, Museum Education Specialist, Peabody Museum of Archaeology & Ethnology
Live interpretation in English and Spanish
Join us for a virtual preview and conversation about the Muchos Méxicos exhibition. Three scholars who contributed to the making of the show will discuss their favorite objects and how they each tell stories of exchange and innovation—as well as loss and perseverance—across time and space.
Interpretación en vivo en inglés y español
Únase a un recorrido virtual y conversación sobre la exhibición Muchos Méxicos. Tres académicos que contribuyeron a la realización de la exhibición hablarán sobre sus objetos favoritos y cómo cada uno de ellos cuenta historias de intercambio e innovación, así como de pérdida y perseverancia, a través del tiempo y el espacio.
When placing events on your calendar using these buttons, please check that time zone displays correctly.