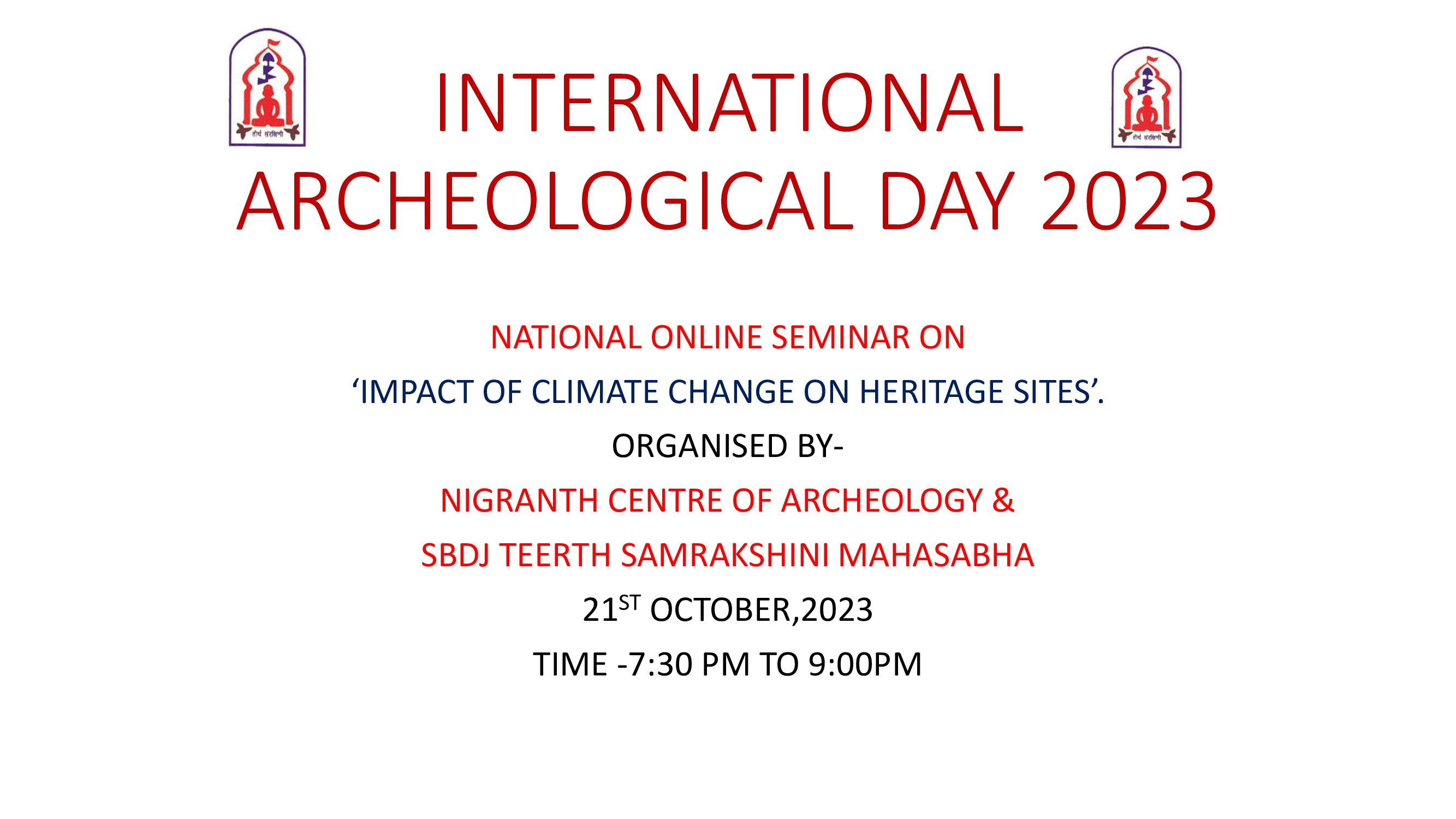 National level conference jointly organised by Nigranth Centre of Archeology, New Delhi/ Lucknow and Sri Bharatvarshiya Digamber Jain Teerth Samrakshini Mahasabha, Lucknow.
On the topic of ' Impact of Climate Change on Heritage Site'.
Discuss on the topic :-
Prevention and conservation of our Heritage on the basis of Climatic changes.
Public participation, awareness and involvement in conservation.
Protection of our cultural heritage.
heritage and creativity.
keynote Address : Shri Gajraj ji Jain, New Delhi, President, SBDJTS Mahasabha, Bharat
Invitee Guest : Shri Rajkumar Sethi, Kolkata, General Secretary, SBDJTS, Mahasabha, Bharal
Special Invitee : Shri Kamal Kumar Rawnka, Lucknow, Jt.Sec.SBDJTS Mahasabha, Bharat
Convenor : Dr, Yatish Jain, Jabalpur, Vice President, Nigranth Centre of Archeology. Bharat
When placing events on your calendar using these buttons, please check that time zone displays correctly.