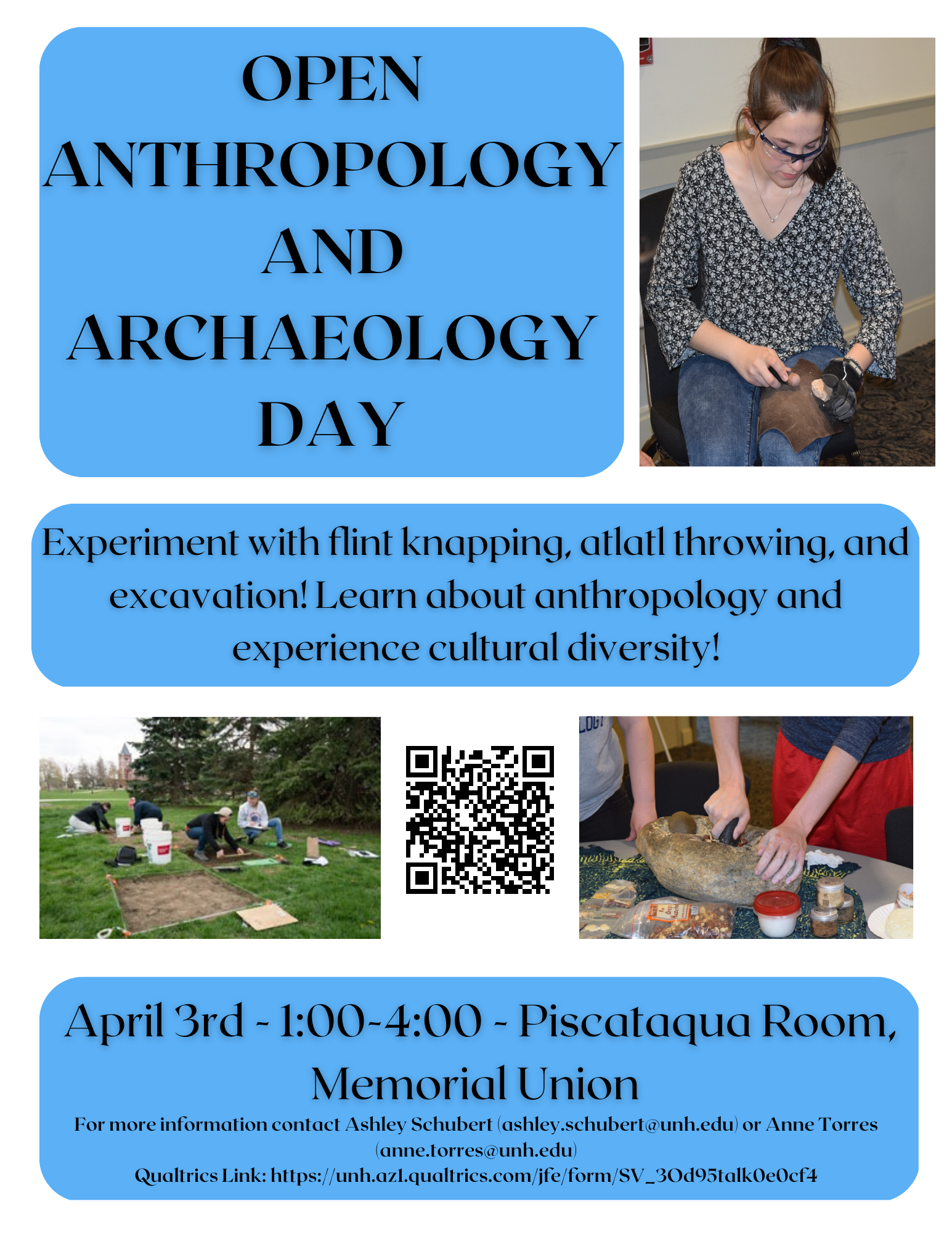 University of New Hampshire – Open Archaeology and Anthropology Day – featuring NH Archeological Society members
Experiment with flint knapping, atlatl throwing, and excavation! Learn about anthropology and experience cultural diversity!
Location: Piscataqua Room, Memorial Union Building, 83 Main St, Durham, NH 03824, USA.
For more information contact Ashley Schubert ashley.schubert@unh.edu or AnneTorres annetorres@unh.edu
When placing events on your calendar using these buttons, please check that time zone displays correctly.