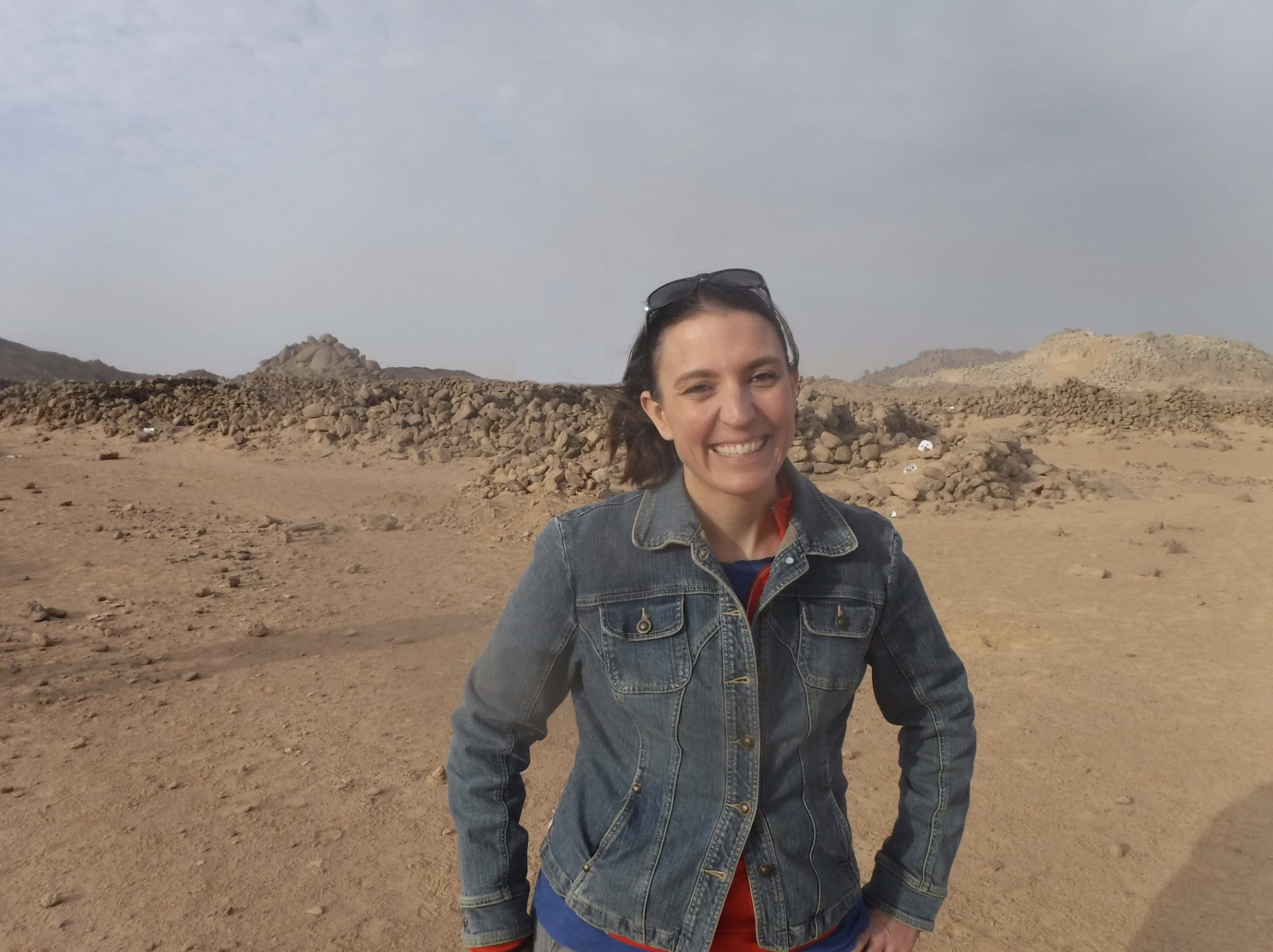 About the lecture:
Some of the most stunning jewelry from Ancient Egypt is made of amethyst. Its craftsmanship, opulence, and design epitomize quality in the ancient world. Yet the skill in making this jewelry started long before the cutting and buffing of the raw stone. Procuring amethyst in the Eastern Desert is fraught with many more perils and problems than Nile Valley craftsmen experienced. As the director of the Wadi el-Hudi Expedition to the Eastern Desert, Liszka leads a team that has studied the remains of these ancient desert expeditions and a team who has firsthand experience of many of the perils that the ancient explorers would have fought as well. This talk examines the extremes and dangers that thousands of Ancient Egyptians went to in order to acquire these beautiful purple stones for the Pharaoh's jewels. By investigating the archaeology, art, and inscriptions from Wadi el-Hudi in the Egyptian Eastern Desert, we navigate through the whole process of amethyst acquisition: from finding, to mining, and surviving in the dangers of the desert.
We will gather to watch this recorded lecture (4:49-43:36) together, followed by Q and A with Dr. Liszka via Zoom. The recording has captions and also includes an ASL interpreter.
About the speaker:
Kate Liszka is associate professor of history at California State University, San Bernardino, and director of the Wadi el-Hudi Expedition in Egypt. Her research focuses on ancient Nubians interacting with Egyptians and the Egyptian government. She specifically examines these issues as part of two projects. She is currently finishing a monograph on the Medjay, a group of pastoral Nubians who may become an important group of soldiers in Egypt's Middle and New Kingdoms (c. 2300-1000 BCE). Kate also directs the Wadi el-Hudi Expedition to the Eastern Desert. This archaeological and epigraphic project looks at ancient Egyptian mining activities, their organization, and individuals who participated in them, especially in light of ancient ethnicities.
When placing events on your calendar using these buttons, please check that time zone displays correctly.