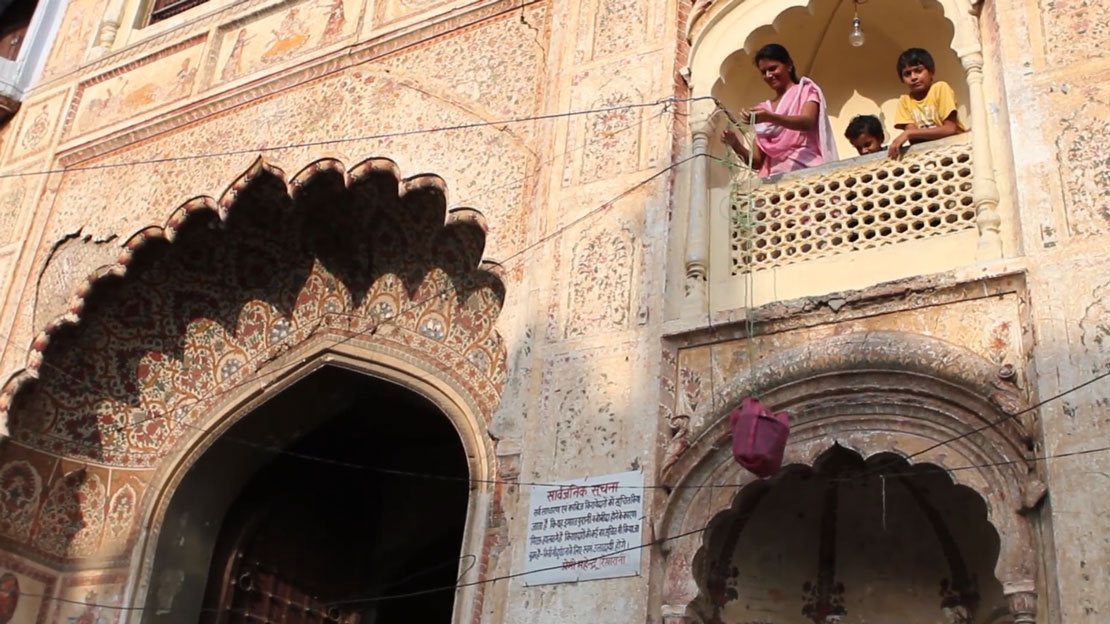 The 2022-2023 culture film series Folklife, a joyful celebration of local folkways: writing, storytelling, visual arts, handcrafts, cuisine, and other forms of expression which make places and people distinctive and create bridges to connect them with other cultures around the world.
Wall Stories
dir Shashwati Talukdar (2014)
A shrine to a saint in India is a vibrant spiritual home for people of many faiths, and the murals on its walls reveal the syncretic confluence of peoples and beliefs. This charming film features animation and other experimental storytelling modes that turn the subjects of these historic paintings into dynamic, living figures.
The calligrapher of Old Delhi
dir Ambarien Al Qadr (2023)
A calligrapher writing in Urdu, Persian and Arabic continues his craft in the marketplace, despite the pressures of the Hindu majority and threats to diversity and cultural heritage.
Speakers: Presented by Harjant Gill, Towson University, in conversation with the filmmakers.
When placing events on your calendar using these buttons, please check that time zone displays correctly.