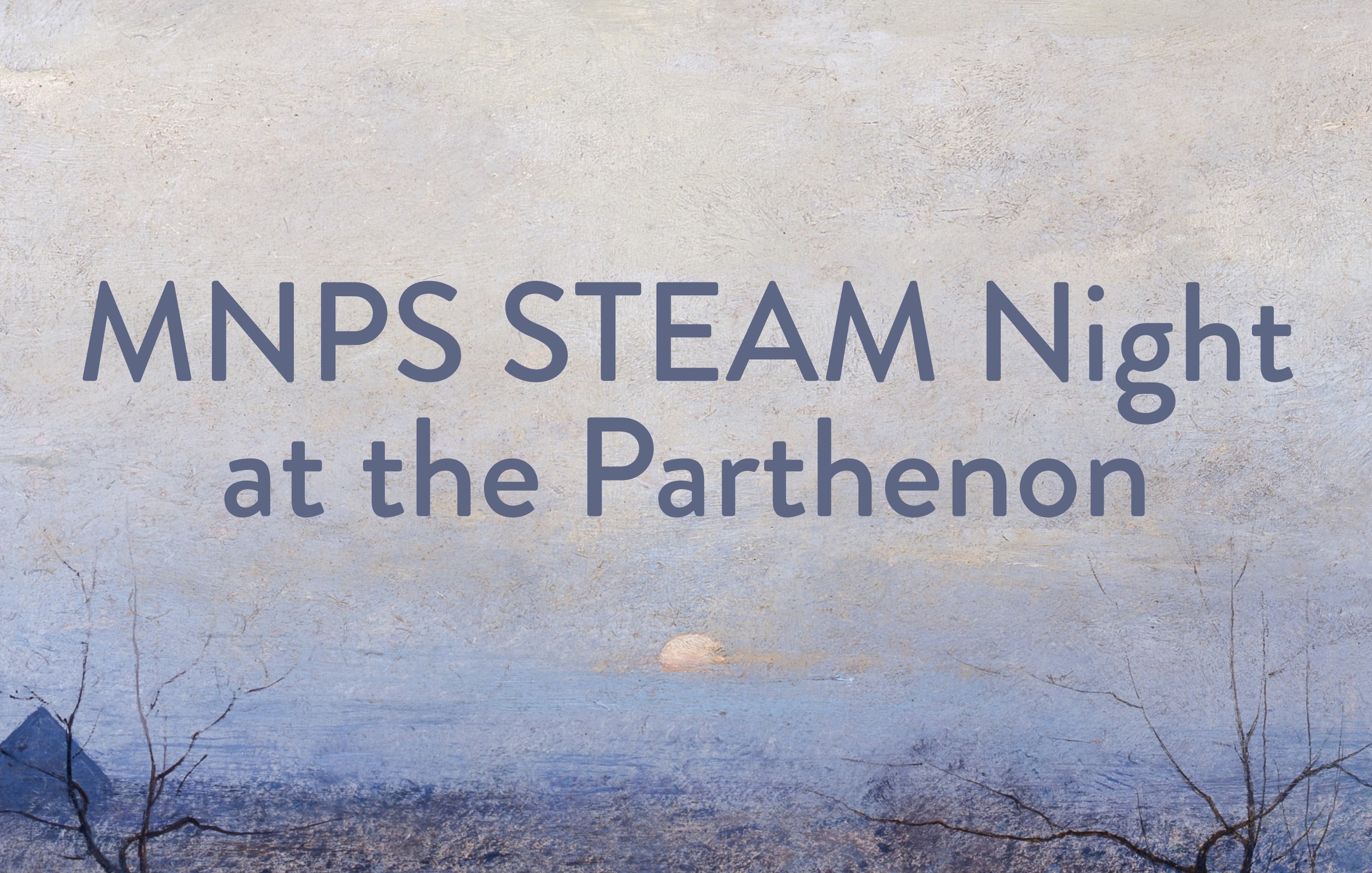 Dig deeper on this special STEAM Night Museum Tour with an archaeology focus! Join one of our museum archaeologists who has lived and worked in Greece at 6 PM for an up-close look at Nashville history, American art, and Greek mythology.
This modified Museum Tour will help you see the 1897 Centennial Exposition, highlights of the permanent collection of paintings in the Cowan Gallery, and temporary exhibitions currently on display with an archaeologist's eye. The tour continues upstairs to Level 2, the interior re-creation of the Parthenon as it looked in the 5th century BCE where you will view the colossal statue of Athena, hear epic stories of Greek mythology, and see the incredible plaster casts of the world-famous Parthenon marbles.
As a STEAM Night Museum Tour, this tour is free for MNPS families visiting the Parthenon for STEAM Night. This tour is also free for Centennial Park Conservancy members or free with the price of admission for non-members.
Details for August STEAM Night Museum Tour: https://www.nashvilleparthenon.com/events/museumtour080823
Details for September STEAM Night Museum Tour: https://www.nashvilleparthenon.com/events/museumtour091223
STEAM Night details: https://www.nashvilleparthenon.com/programs#steamnight
When placing events on your calendar using these buttons, please check that time zone displays correctly.