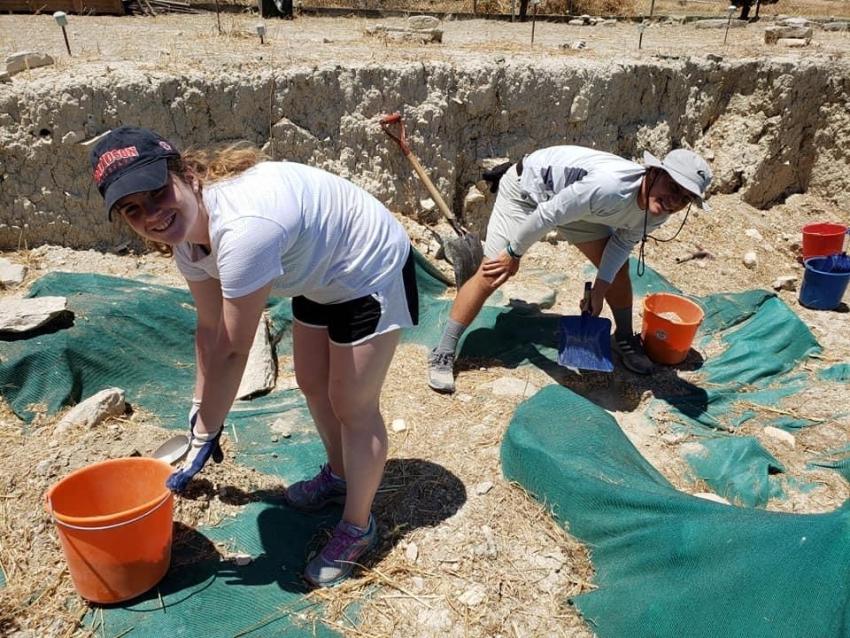 To kick off our AIA Central Carolinas Society 333 archaeology lecture series this year, students from Davidson College, UNC–Charlotte, and Winthrop University will report on their experiences working in the field. One or more worked in Cyprus, Israel, Sicily, the Blue Ridge mountains, Guatemala, and Ecuador. Come and learn about these aspiring archaeologists' dig adventures!
THIS LECTURE IS FREE AND OPEN TO THE PUBLIC. If you're interested in archaeology, please join us.
Our lectures are sponsored by the Archaeological Institute of America, with funding from the Davidson College Public Lectures Committee, the Dean Rusk Program, and the departments of Africana Studies, Anthropology, Art, Classics, Educational Studies, History, and Latin American Studies.
Please support us by joining the Archaeological Institute of America for $50 (students $25), which includes a subscription to Archaeology magazine. Be sure to join Society 333, Central Carolinas!
https://www.archaeological.org/join/
When placing events on your calendar using these buttons, please check that time zone displays correctly.