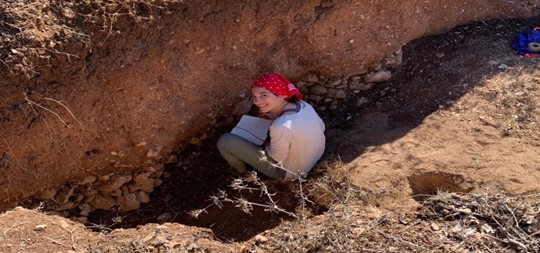 A lecture hosted by the Long Island Society of the AIA.
Ilaria Patania, a Postdoctoral Research Fellow at Washington University in St. Louis will present on "the Earliest Pottery in the World."
Why was pottery invented? While for decades we assumed a connection between plant domestication, pottery use, and social hierarchy today we know that the earliest pottery in the world was found in cave sites in South China connected to a hunter and gatherer lifeway at ~20 -19 kya. This is the first example of a wider Eastern Asian hunter gatherer pottery making tradition. In this talk we will discuss the sites of the earliest pottery and explore cooking practices and social structure of the groups that first used pottery.
Join via Zoom by this link on November 6th, 2022 at 11:30 AM EST. 
Meeting ID: 881 5810 9696
Passcode: 698547
Register
When placing events on your calendar using these buttons, please check that time zone displays correctly.