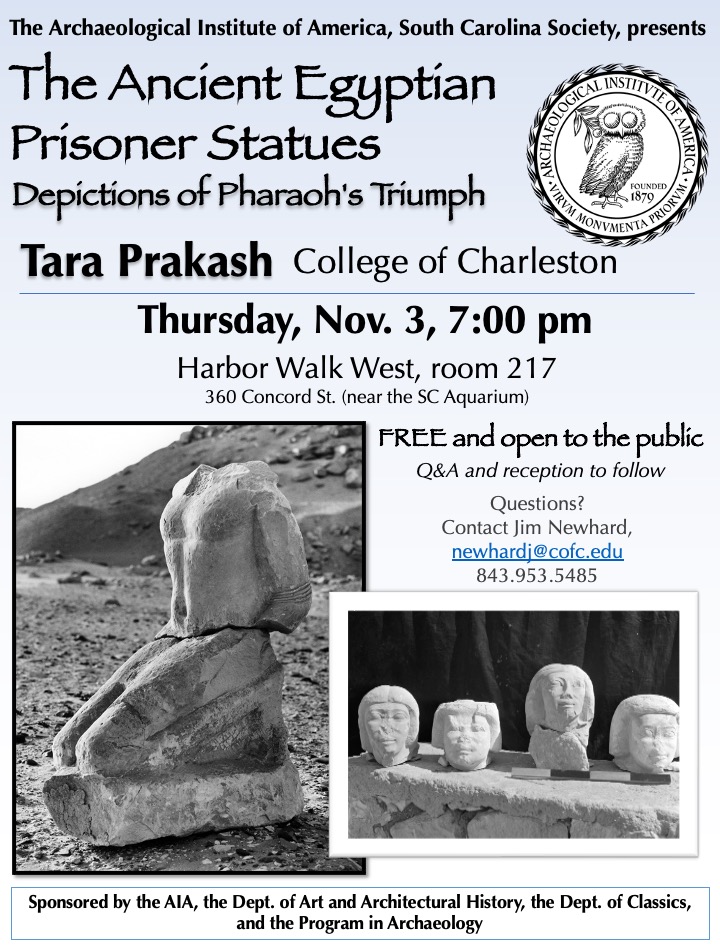 Dr. Tara Prakash (College of Charleston) will discuss "The Ancient Egyptian Prisoner Statues: Depictions of Pharaoh's Triumph" on November 3, 2022, at 7:00 pm. Please join us to learn more about these fascinating artifacts and their archaeological contexts.
The lecture will take place at Harbor Walk (360 Concord St., West building, room 217), the temporary home of the College of Charleston's Department of Art and Architectural History. Parking is available nearby at the City of Charleston's Aquarium Garage.
Following the lecture, guests are invited to join the speaker for a light reception and informal conversation. This event is free and open to the public.
In accordance with current CofC COVID-19 protocols, attendees are welcome, but not required, to wear masks.
When placing events on your calendar using these buttons, please check that time zone displays correctly.