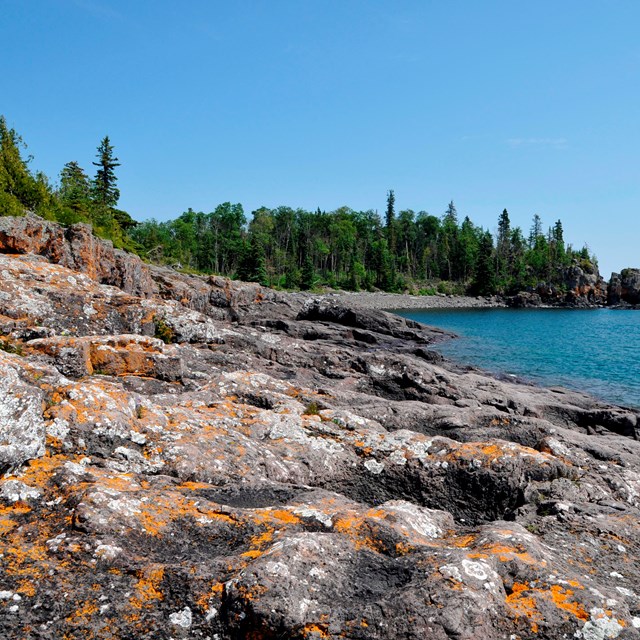 Where's the Beach?: A Decade of surveying Minong's Relict Nipissing Shoreline – NHAS
Seth DePasquale, Cultural Resource Manager, Isle Royale National Park (Minong)
Since 2012, the cultural resource program at Isle Royale National Park has conducted focused archaeological survey work on the island's Nipissing beach, a relict Lake Superior shoreline dating to approximately 5,000 BP. The 2022 field season celebrated 10 years of this annual research project, which has yielded many interesting results. To date, at least 150 relict beach locations have been surveyed island wide. Among them, 40 new Archaic period sites have been identified. One of these sites is a previously undiscovered precontact mining district comprised of mining pits and at least five occupation locales. The boundaries of this district are still being delineated, but we do know that features are spread across a 2.3 km distance. If nothing else, the totality of our work showcases that the Archaic period on Minong was as active as any other, perhaps even more so with respect to precontact copper mining activities. This presentation will discuss the methodologies and related findings associated with the Relict Shoreline Survey Project. REGISTER: bit.ly/2023NHASevent
When placing events on your calendar using these buttons, please check that time zone displays correctly.