November 3, 2010
Exploring Guatemala's Mirador Basin
by Peter Herdrich, AIA CEO and Publisher of ARCHAEOLOGY
---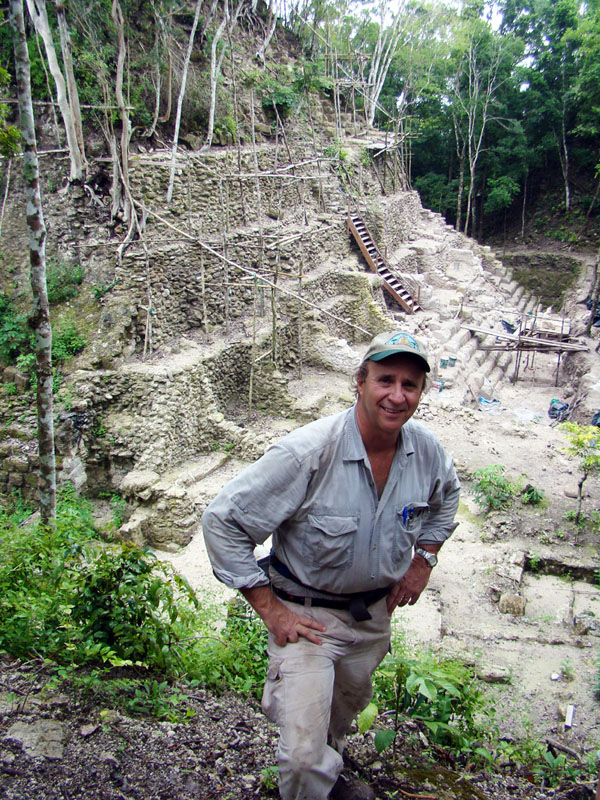 The Mirador Basin in northern Guatemala is one of the greatest archaeological sites in the world—but one of the least well known. On November 2, Idaho State University professor Richard Hansen, director of the Mirador Basin Project and a leading researcher in the area, spoke to a packed house of ARCHAEOLOGY magazine readers and other enthusiasts at the American Museum of Natural History in New York about this fascinating region. The event was presented by Guatemala Tourism, Delta Airlines, and ARCHAEOLOGY, and focused on the archaeological riches of the area and on opportunities to visit.
The event served as a launch party for ARCHAEOLOGY's new special interest publication on the Maya, which will be on newsstands November 16. You can also order a copy from the ARCHAEOLOGY website.
In 2009, Dr. Hansen discovered a plaster relief—one of the earliest depictions of the Popol Vuh, the origin story of the Maya. The find was named one of ARCHAEOLOGY's Top 10 Discoveries of 2009. His work at Mirador, which is in the rain forest north of the better-known Maya site of Tikal in the Petén department, has yielded numerous insights into the Preclassical Period of the Maya, with primary settlement lasting from approximately 1000 B.C. to A.D. 150.
The Mirador Basin has revealed a number of remarkable attributes, outlined by Dr. Hansen:
The largest Maya buildings in terms of both size and scale

The earliest-known Maya kingdom

A causeway system up to four meters high and 50 meters wide that Dr. Hansen calls the first freeway system

A spectacular diversity of flora and fauna

New insights into the triadic style of Maya building
Special thanks to ARCHAEOLOGY Senior Editor Zach Zorich for introducing Dr. Hansen and to Nicole Rohrmann, the primary organizer and presenter for Guatemala Tourism. To learn more about travel in Guatemala, just go to www.visitguatemala.com.