October 26, 2010
For the Readers and Fans of ARCHAEOLOGY Magazine: A Free Lecture with Renowned Maya Archaeologist Richard Hansen
---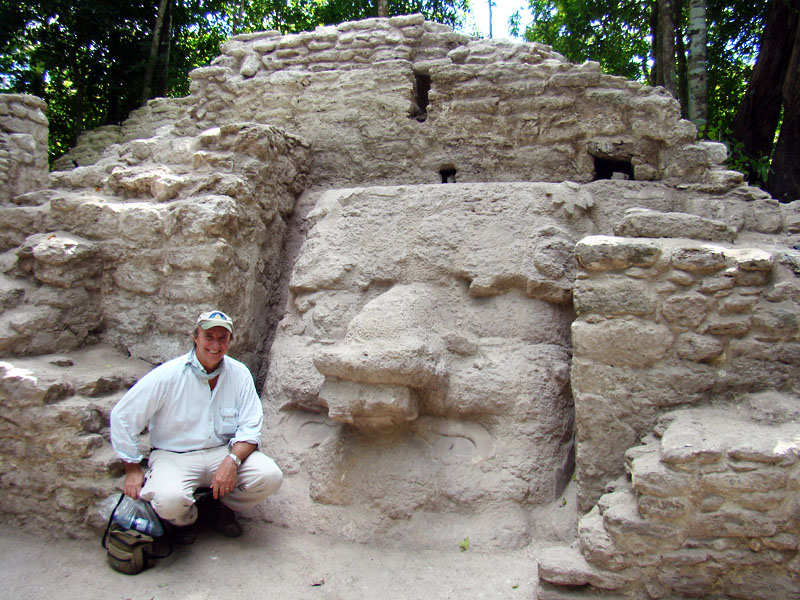 Join Dr. Hansen, a renowned American archaeologist and a senior scientist at the Institute for Mesoamerican Research in the Department of Anthropology at Idaho State University, for a fascinating lecture at the American Museum of Natural History.
Professor Hansen, who has been the lead archaeologist at El Mirador—the earliest-known Maya kingdom—for the past 25 years, will discuss the site's importance and historical significance in terms of the history of the Maya. He will also explore the Cosmovision of the Maya—how it affected their daily life and the creation of their calendar, as well as their interpretation of the future.
Zach Zorich, a senior editor at ARCHAEOLOGY, will make introductory remarks.
The lecture will be held on Tuesday, November 2, 2010, at the American Museum of Natural History (Powerhouse Hall) in New York City. Please enter at 77th Street, between Central Park West and Columbus Avenue. The event space opens at 5:00 p.m. and the lecture begins promptly at 5:30 p.m.
Preceding the lecture, there will be a discussion entitled Guatemala: The Heart of the Maya World by the Guatemala Tourism Board from 5:00 p.m. to 5:30 p.m.
We have had a tremendous response and all available space for the event has been reserved.  Stay tuned for our next event.
This lecture is generously sponsored by Guatemala Tourism and ARCHAEOLOGY magazine.
---
Selected by the editors of ARCHAEOLOGY magazine, this "best of" special collector's edition provides a look at the Maya, past and present, via some of the most significant archaeological sites, the unique and compelling artifacts they left behind, and ancient Maya traditions that are still practiced to this day. Spectacular photos highlight stories on everything from Maya concepts of beauty, to the Victorian obsession with their culture, to the controversial Long Count calendar, which some say predicts the world's end in 2012.
Reserve your copy of this newsstand-only special issue today!