December 28, 2017
Free Admission to the Harvard Museums
---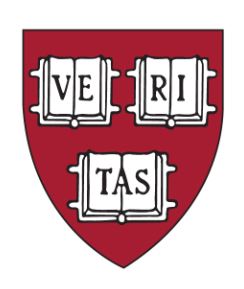 Registered attendees at this year's Joint AIA/SCS Annual Meeting can enjoy free admission, January 4-7, 2018, to the Harvard Museums of Science & Culture and to the Harvard Art Museums.
For free admission, present your meeting badge, available for pick-up at the Registration desks in the Boston Marriott Copley Place. Regular admission rates apply for nonregistered meeting guests, e.g. family members.
The Harvard Museums of Science & Culture (HMSC) is a partnership of four public Harvard museums that coordinates permanent galleries, rotating special exhibitions, and programming and events for all ages. The HMSC museums provide access to some of the most significant collections in the world, celebrating the natural world, scientific innovation, and human cultural history.
Harvard Semitic Museum: Explore the rich history of cultures connected by the family of Semitic languages. Home to the University's collections of over 40,000 Near Eastern artifacts, the museum collection includes pottery, cylinder seals, sculpture, coins, and cuneiform tablets. 6 Divinity Avenue, Sunday–Friday 11:00 a.m.–4:00 p.m.
Harvard Museum of Natural History: Home to the world-famous Blaschka Glass Flowers from the Harvard University Herbaria, thousands of minerals in the Earth & Planetary Sciences gallery, and hundreds of animals, shells, birds, and more from Harvard's Museum of Comparative Zoology, the Harvard Museum of Natural History is one of Boston's most popular museums. 26 Oxford Street, Open daily 9:00 a.m.–5:00 p.m.
Peabody Museum of Archaeology & Ethnology: View towering Native American totem poles and large Maya sculptures and examine precious artifacts of the ancient world. The Peabody contains one of the finest collections of human cultural history in existence. 11 Divinity Avenue, Open daily 9:00 a.m.–5:00 p.m.
Collection of Historical Scientific Instruments: Harvard has been acquiring scientific instruments for teaching and research since 1672. This collection, established in 1948, is one of the three largest university collections of its kind in the world and contains telescopes, timepieces, computers, optical equipment, and much more. 1 Oxford Street, Sunday–Friday 11:00 a.m.–4:00 p.m.
Harvard Art Museums: The Harvard Art Museums have one of the largest and most renowned collections of art in the United States. Situated in one facility, the Fogg, Busch-Reisinger, and Arthur M. Sackler Museums invite visitors to experience their collections, including impressionist and cubist paintings, contemporary art from the Americas, German expressionism, early Italian Renaissance paintings, Buddhist sculpture, Chinese jades, ancient Greek vessels, and works on paper from Islamic lands. With more than 50 galleries, the iconic Calderwood Courtyard, hundreds of programs year round, the museums shop featuring artisan works, and cafe, there is something for everyone. 32 Quincy Street, Open daily 10:00 a.m.–5:00 p.m.