January 23, 2012
From the "Egyptian Odyssey" Tour, January 14-28, 2012
---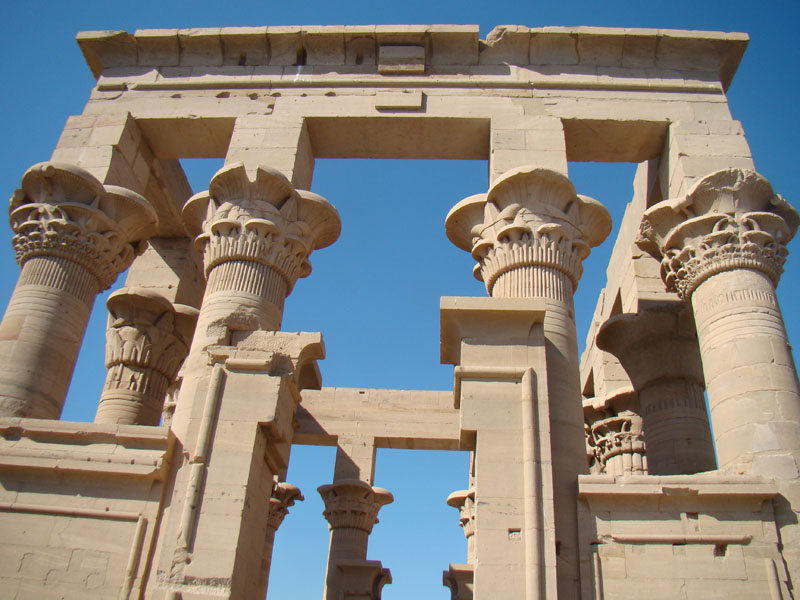 Thursday January 12 2012: Getting Ready to Leave for Egypt…. Again
I first landed in Egypt in 1964 on my way to Tanzania and again in 1970 on my way to do my doctoral research on Sudanese Nubians. In graduate school, I took courses on archaeological theory and methods. Then, while living in Cairo and working at the American University in Cairo from 1982-84 I became more focused on ancient Egypt and started formal study of Egyptology, and often visited archaeological sites on holidays and weekends. I began to lead tours in the1980's and, with a few breaks here and there, I have been doing this once or twice a year for three decades.
I was leading two tours in January and February 2011 as the Egyptian revolution broke out and unfolded. I passed through Tahrir on two occasions and had to face roadblocks of the military and vigilantes. There was a strong military presence in heavy armor, but the military largely kept out of the battle that was mostly between the police and popular forces. There was certainly excitement and tension in the air, but never once did my group or I feel at risk and, indeed, I am not aware of a single incident or injury to any tourist during this period.  I was also in Egypt in November and December for a few  days while traveling to Sudan  to continue  my archaeological excavation project at a Meroitic (350 BC-350 AD) site, where, after four years,  we finally found parts of a 2,000-year-old temple…but I digress.
Consequently, when asked to lead a tour in January 2012, one year after the revolution, I did not hesitate and, in fact, was keen to return to see for myself what is the current tourist and political situation. I was glad to have a group of ten travelers to set off to Egypt once again.