June 12, 2015
Getting to Know the Blackfriary Site with Stephen Mandal
---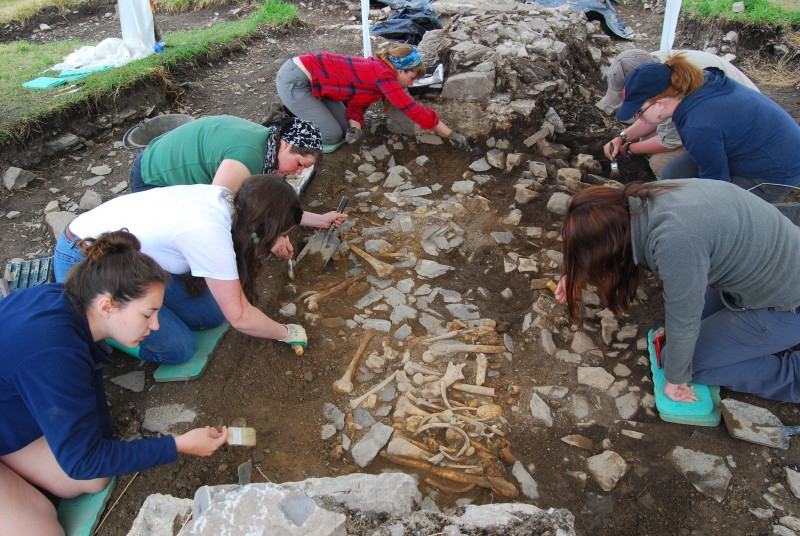 In February 2013, Stephen Mandal, co-founder of the Blackfriary Community Heritage and Archaeology Project, presented two lectures in Boston about the Irish project that the AIA Site Preservation Program awarded a special award to in 2011. Join our audiences in Boston as they learn about the project in County Meath, Ireland through the following short videos:
Introduction
Learn about how this Irish Archaeological Field School project got started in a four acre "field in ruins" just outside where the medieval walls once stood in history-steeped Trim, County Meath. In this video, Stephen Mandal describes how the idea to transform the Blackfriary site from a neglected heritage site into an appreciated and interpreted town amenity came about.
History
Learn about the history of the Blackfriary and the town of Trim complete with tales of power jockeying throughout Ireland in the 12th century, the founding of Black Friary by Geoffrey de Geneville in 1263, King Henry VIII's role in the 1538 abandoment of the Dominican Friary, and the effects of an 18th century Georgian building boom on the monastery's architectural remains.
Archaeological Excavation
Stephen Mandal shows how knowledge of the basic structure of Benedictine abbeys and a detailed topographical survey helped the Irish Archaeological Field School team to identify the outline of the former friary even before beginning excavation. Archaeological excavations are confirming these findings and uncovering medieval construction methods and motives.
Burials at the Blackfriary
A large nubmer of human remains were encountered at the Blackfriary site. Listen as Stephen Mandal describes the process of excavating, recording, and studying at risk burials and past burial practices in Ireland.
Community Involvement
The goal of the Blackfriary Community Heritage and Archaeology Project is to make the Blackfriary site a valuable amenity to the town of Trim. In this video, Stephen Mandal describes how the project has engaged with the lcoal community throughout their excavations at the Blackfriary through site tours, interactive activities, and programs for local children.
Read more about the project and especially the Cultural Heritage Amenity Town concept in the article that Stephen Mandal and Finola O'Caroll contributed to the AIA's Heritage, Conservation, & Archaeology series.
Related Projects:
---