Anna Marguerite McCann Award for Fieldwork Reports
New
Archaeological Institute of America
---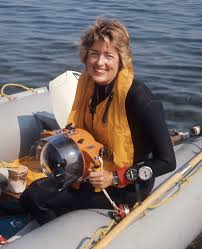 Deadline: March 15, 2020
In keeping with the Code of Ethics of the AIA, which emphasizes the need for archaeologists to publish the results of their field research, the Anna Marguerite McCann Award for Fieldwork Reports Committee will recommend, in time for presentation of the award at the Annual Meeting of the Institute, a report on field work (e.g. excavation and/or survey), that it deems most worthy of recognition in that year. Works nominated may be either single volumes or series, single- or multi-authored, or edited.
AIA members are encouraged to suggest publications worthy of the award by filling out the Nomination Form. Authors and publishers may also bring their books to the committee's attention by filling out the Nomination Form and sending an electronic copy (eBook or PDF) for distribution to the committee to the email address below. Publishers should nominate no more than two (2) books per year and should ensure that the books meet the criteria of the award. Books may be submitted for the award only once, and should not be re-submitted unless specifically requested by the committee.
Letters of nomination and publications should be received by Institute Headquarters at the address below no later than the deadline.