The AIA «Telestes» Award for Material Culture Research in Ancient Music and Dance
Archaeological Institute of America
---
Deadline: September 15, 2023
Purpose of the Award
Although over the last decade various scholarly disciplines have increasingly devoted attention to ancient music and dance, they have done so by focusing on textual sources. However, in reconstructing features of ancient music and dance performances, the evidence offered by material culture within its archaeological context, although overlooked in previous studies, should play a critical role. Aiming to encourage this approach, the AIA and «Telestes» Award will be awarded to scholars that explore material evidence of music and dance, and highlight how this evidence contributes to a deeper understanding of the cultural and social meanings and functions of music and dance within activities of ritual and everyday life. The winning scholar will show a commitment to reconstructing the many different ways and contexts in which music and dance were experienced.
Moreover, the AIA and «Telestes» Award presents an important opportunity to fill the gap between existing treatments of the sub-discipline of 'archaeomusicology', or 'music archaeology'– rooted quite self-consciously in the methods of ancient music and dance scholars – and the possibilities offered by the rather different perspectives that have recently emerged within archaeology, art history, archaeology of performance, soundscape archaeology, sensory studies, auditory archaeology, aural architecture, and digital heritage.
Criteria for Selection
The award is open to anyone who has defended a Ph.D. thesis no more than two calendar years prior to the nomination deadline. Research is welcomed on the broadly defined Mediterranean region and from other areas of the world. Cross-disciplinary and multi-disciplinary approaches would be particularly appreciated.
Award Prize
The recipient of the award will be presented with a book voucher worth €1,500 (ca. $1,700 USD) provided by Fabrizio Serra Editore (http://www.libraweb.net/marchi.php?chiave=6), the pre-eminent Italian publisher of world-renowned academic journals and an independent, international, and authoritative press of scholarly works specializing in the Humanities and Social Sciences. The award will also include an annual subscription to Telestes. An International Journal of Archaeomusicology and Archaeology of Sound. The award will be presented during the 2023 AIA Annual Meeting.
Materials to be Submitted
Complete the nomination form which includes submitting a copy of the Ph.D. thesis in PDF format. The preferred language for the dissertation thesis is English, but other languages (including German, French, Italian, Portuguese, and Spanish) are acceptable.
Deadline: September 15, 2023. Applications received after the deadline will not be considered under any circumstances.
Review Process
Nominations for the award will be considered by the Archaeomusicology Interest Group Chair (AMIG) and a selection of AMIG members. Fabrizio Serra Editore may designate an ex officio representative of its own choosing. The review panel may choose to distribute the award equally between two candidates who are considered of equal merit.
Notifications Procedure
The committee will review nominations and make a decision by October. This decision then needs to be approved by the AIA's Governing Board. In November, AIA Staff will contact all nominators regarding the status of their nomination. The winner will be celebrated at the Awards Ceremony in January.
Recipients
---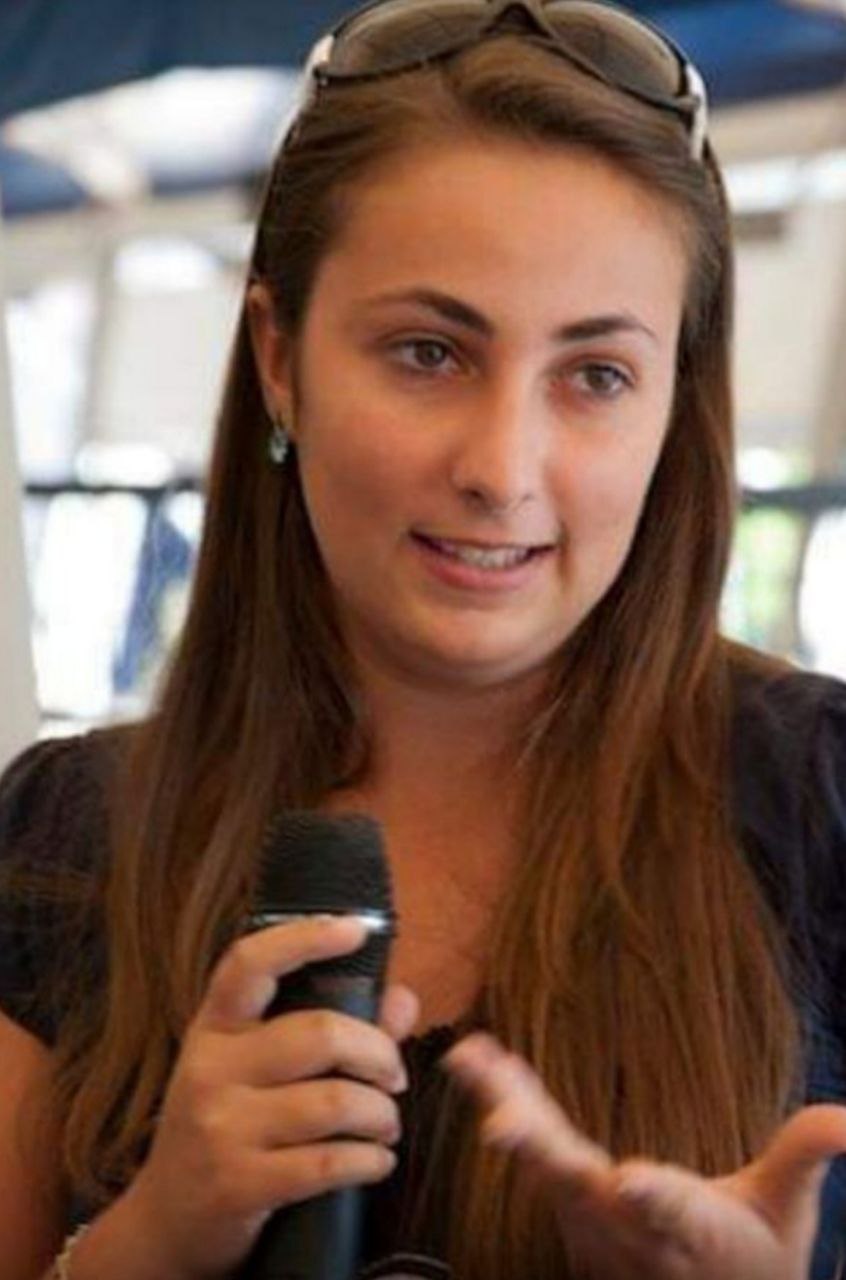 2023
Agata Maria Catena Calabrese
The Archaeological Institute of America is pleased to award the 2023 AIA «Telestes» Award For Material Culture Research In Ancient Music And Dance to the Ph.D. thesis "Buried in the Senses: Investigating the North Mesopotamian Early Bronze Age Sensorial Experiences of Mortuary Rituals with GIS" by Dr. Agata Maria Catena Calabrese.
Dr. Agata Maria Catena Calabrese's thesis is celebrated by the Archaeomusicology Interest Group Chair as one of the most interesting and groundbreaking research studies in recent years devoted to sensory and soundscape archaeology studies. Dr. Calabrese's work involved many different aspects of multisensory experience in ritual activities and the funerary sphere related to archaeological sites of North Mesopotamia during the Early Bronze Age (EBA). The mortuary arena in Early Bronze Age Mesopotamian society included many different rituals and related multi-sensorial experiences; among these visibility, touch, movements, sounds, smell, and tastes played a major role. In her work, Dr. Calabrese explored funerary evidence in a new way, as well as the potential of sensorial and sound experiences analysis, in order to enhance our knowledge of past societies.
For all these reasons, the Archaeological Institute of America is delighted to bestow on Dr. Agata Maria Catena Calabrese the 2023 AIA «Telestes» Award For Material Culture Research In Ancient Music And Dance.
---