December 13, 2012
Guests of AIA Discover Cyprus
---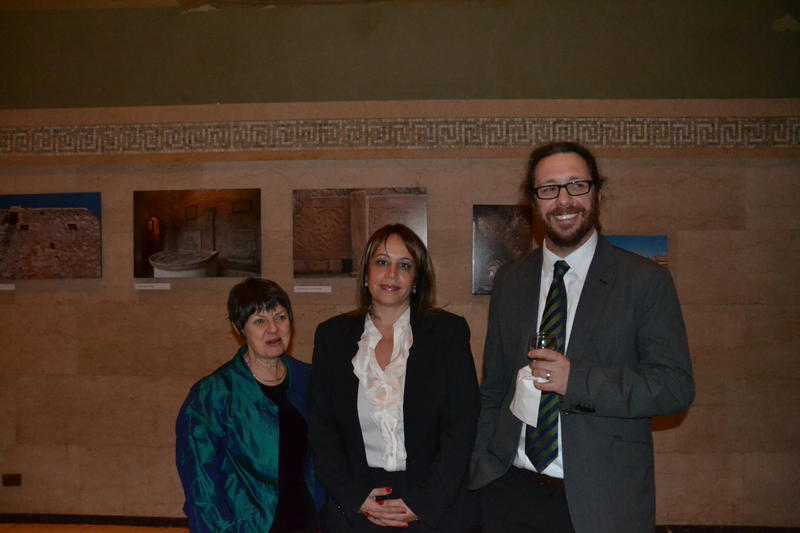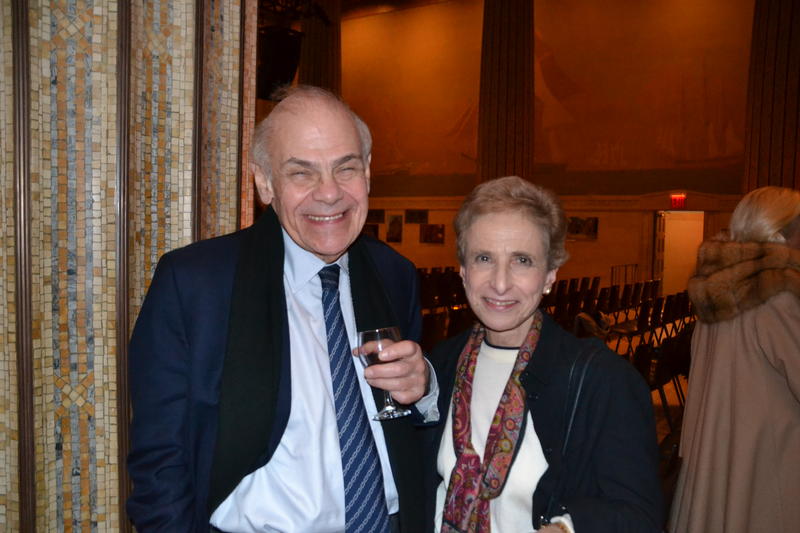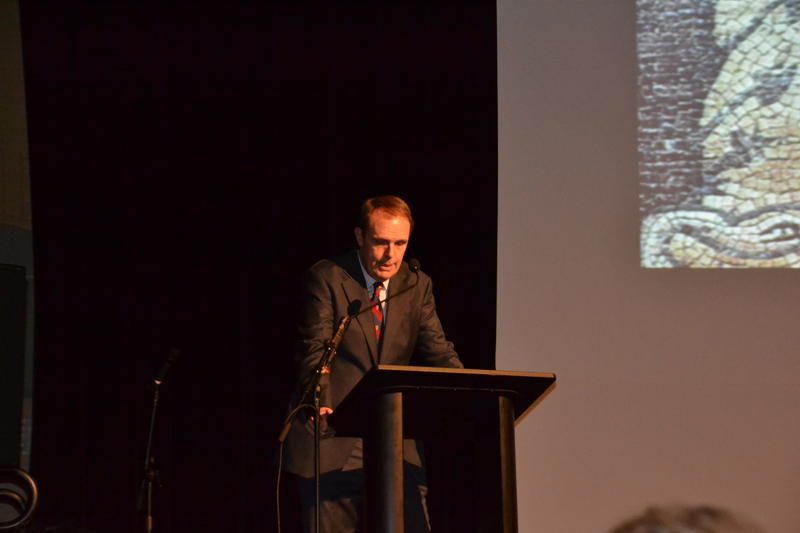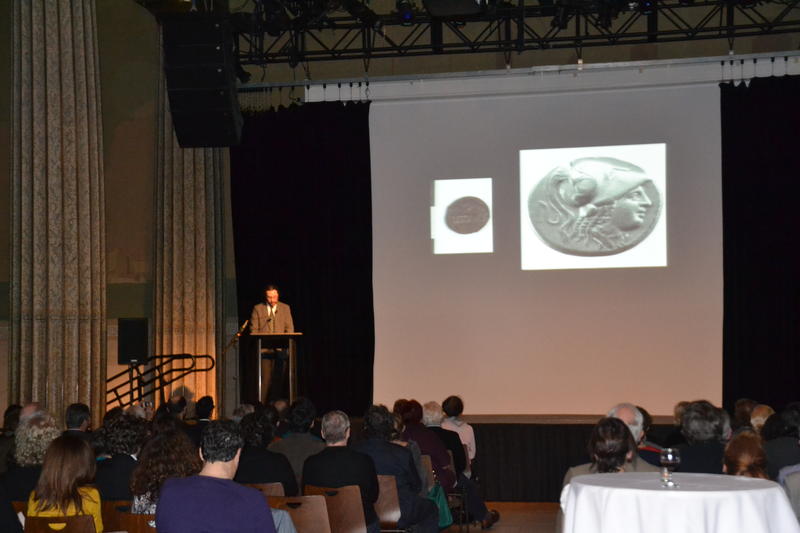 On December 11, to mark the Cyprus Presidency of the Council of the European Union, the Cyprus Tourism Organization and the Archaeological Institute of America sponsored a special lecture and reception at the Broad Street Ballroom in New York City. The evening, titled "Ten Years at An Ancient Harbor in Cyprus" featured a lecture by William Caraher, Assistant Professor in the Department of History at the University of North Dakota, a photography exhibit by artist Nan Melville, and a reception featuring Cypriot specialties.
Guests were welcomed by Peter Herdrich, Chief Executive Officer, Archaeological Institute of America and Tasoula Manaridis, Director, Cyprus Tourism Organization. The lecture by Dr. Caraher followed.
For the last ten years, as director of the Pyla-Koutsopetria Archaeological Project, Dr. Caraher has conducted fieldwork on the south coast of Cyprus near the village of Pyla. Work at this site has produced exciting finds, revealing architecture, and numerous stories that illuminate both the history of fieldwork and the intriguing history of the site itself. A prosperous Late Roman harbor town and a rugged Hellenistic fortified settlement will share the spotlight with the archaeologists as we put the site of Pyla-Koutsopetria in its ancient and modern context. By approaching the site in this way, we experience what archaeology does best: telling stories with artifacts.
Dr. Caraher maintains active research interests in survey archaeology, as the co-director of Pyla-Koutsopetria Archaeological Project in Cyprus and participates in the continued archaeological research associated with the Eastern Korinthia Archaeological Survey and the Ohio State Excavations at Isthmia. Over the last few years he has been working with an independent filmmaker and recently completed his first documentary "Survey in Cyprus."
William Caraher is an Assistant Professor in the Department of History at the University of North Dakota. His primary teaching interests are Greek, Roman, and Byzantine History, and Early Christianity. He took his B.A. from University of Richmond and his Ph.D. from The Ohio State University. His dissertation focused on the influence of Early Christian ritual and architecture on ecclesiastical and social authority in 5th-7th century Greece.
The photography exhibition at the event was sponsored by the Cyprus Press and Information Office, and the reception was co-sponsored by the Cyprus Federation of America.