November 11, 2022
Happy Veterans Day from the AIA
---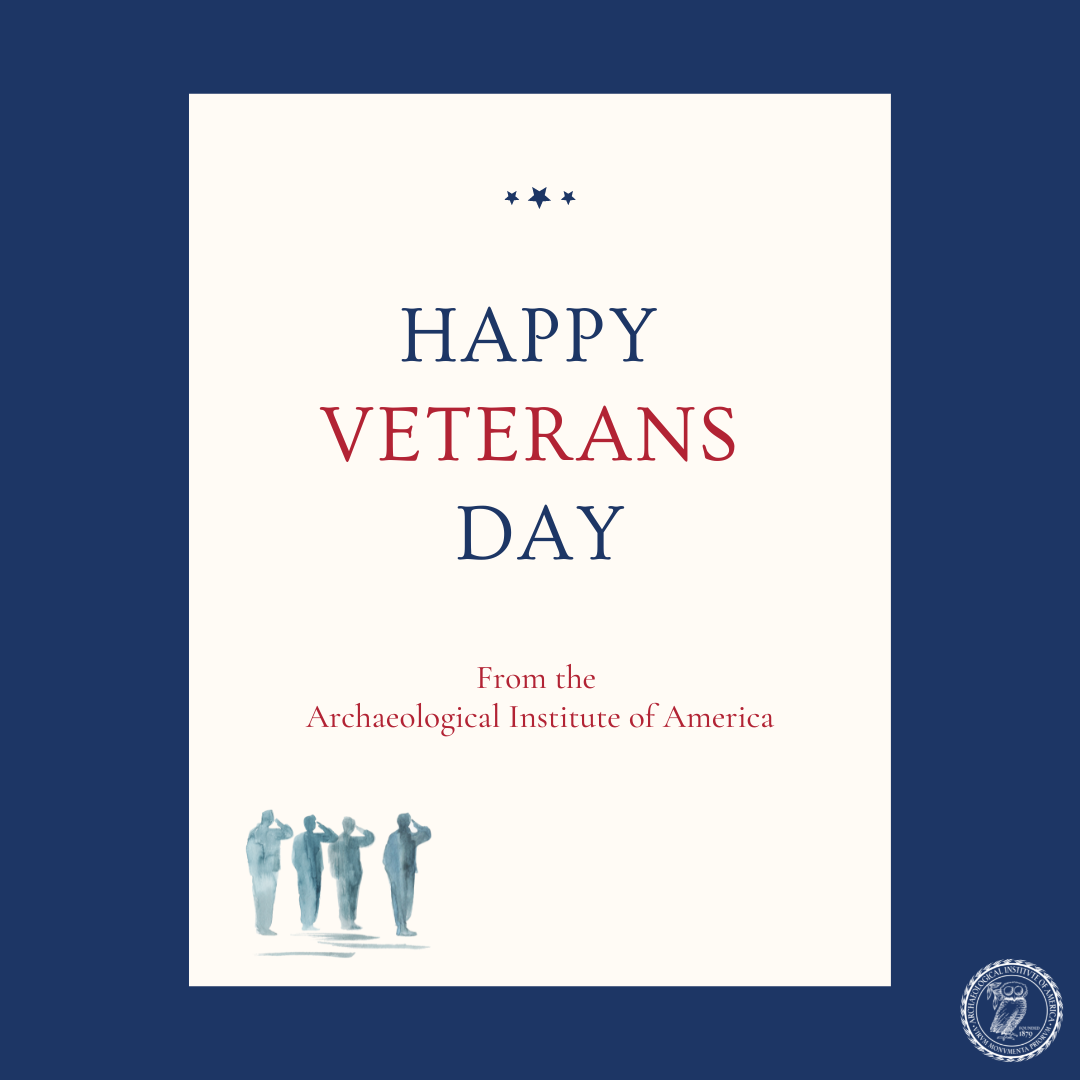 Our office is closed today, Friday, November 11, in honor of Veterans Day.
The AIA would like to thank all veterans for their service and encourage you to learn more about the Veterans Curation Program, which processes at-risk archaeological collections belonging to the U.S. Army Corps of Engineers. #IADVCPArtifact
We will reopen on Monday, November 14.