March 4, 2014
Help AIA Create Opportunities for Students to Thrive Pursuing Archaeological Research
---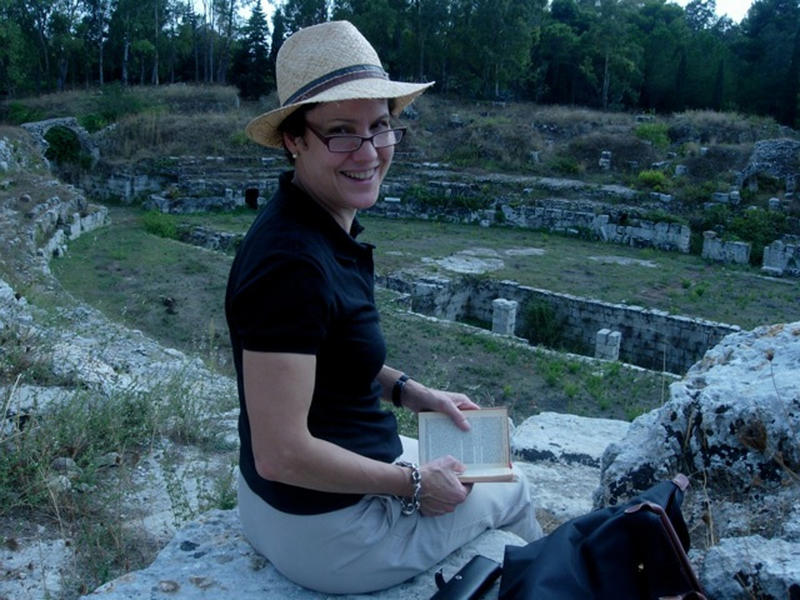 Around the world, museums are a primary repository for collections of ancient archaeological materials.  These collections present tremendous opportunities for students of archaeology to engage in serious research and to benefit from the hands-on training museum internships provide.  Yet there are woefully few scholarships that make it possible for students to participate in museum internship programs. 
To give students greater opportunities and to honor Past President Elizabeth Bartman's tremendous record of service, the AIA is  establishing a new scholarship program.  The Elizabeth Bartman Museum Internship Program will help make it possible for deserving graduate students to intern in a museum with an archaeological collection, either in the United States or abroad. 
From Past President Bartman: "The museum is the final home of many archaeological objects and the place where the public views them.   I am thrilled that this new internship—an analogue to our popular Waldbaum fieldwork scholarships—will introduce students to issues of display, restoration, and curatorship and hope that it will inspire some to pursue careers in the museum world."
To support tomorrow's archaeologists today, please call 617.353.8709 or click here. You can support this program, and all others at AIA, by registering for the AIA's automatic giving program. It's easy! Select the amount you wish to donate and AIA will charge your credit card on the date you choose each month.