September 21, 2012
Interpretive Signage at Thimlich Ohinga Brings More Visitors to the Site
by Isaya Onjala
---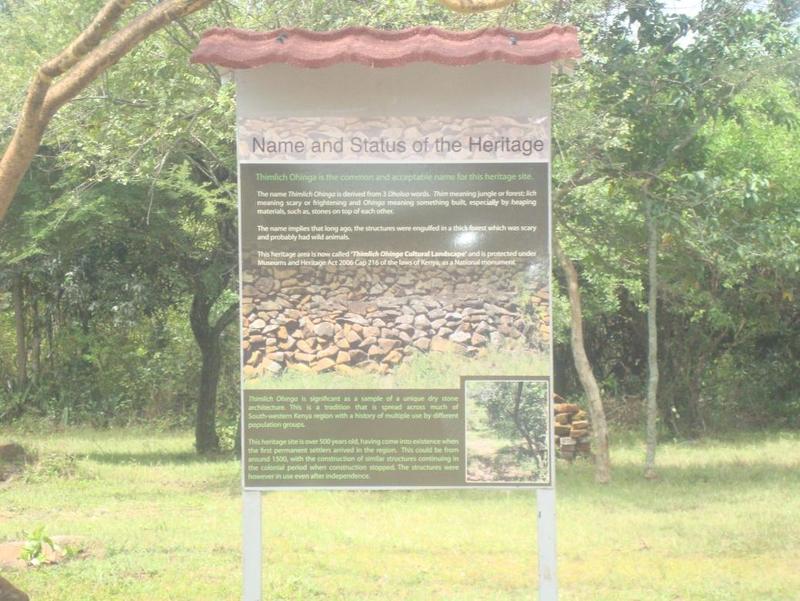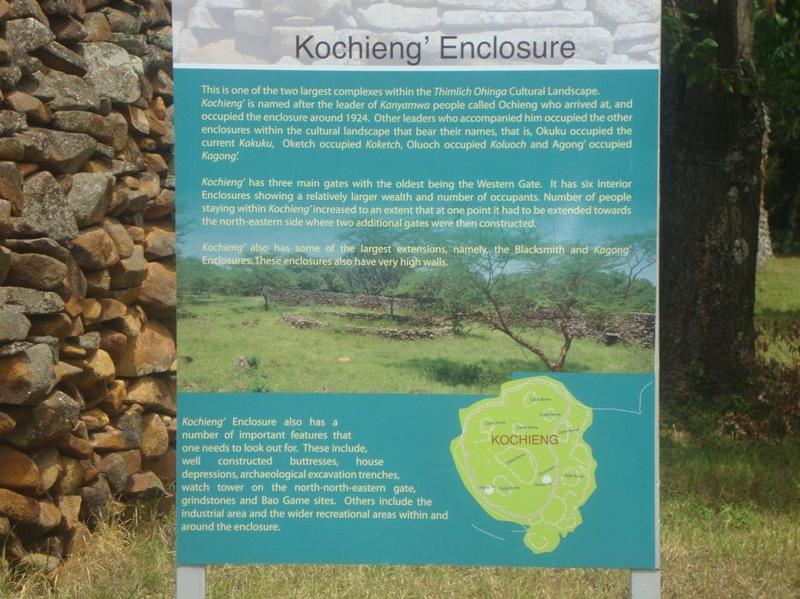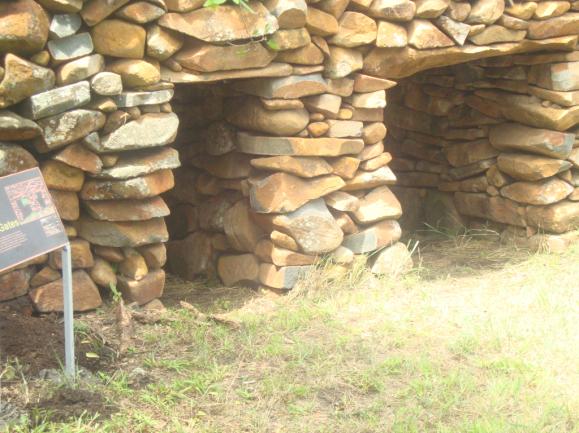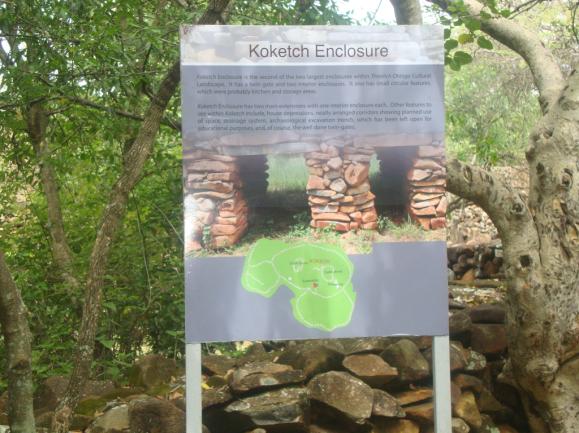 One of the main objectives of the AIA community-based conservation project at Thimlich Ohinga Cultural Landscape (TOCL) was the development of interpretive signage, including road signs at major junctions to enhance understanding of the site and provide clear directions to Thimlich Ohinga. This objective was realized at the end of the project with the final installation of these signs around the site, resulting with a positive impact on visitor turn-out and site preservation.
To arrive at the current signage, the process started by gathering information from past research records, which was then summarized and submitted to exhibit designers to determine how it should be presented on interpretive panels. This was followed by printing the information, manufacture of the informational panels, and lastly the installation of the signs at the site.
The installation of the signs has greatly improved the status of Thimlich Ohinga. In only two weeks, we have seen an increase in visitors who have been to the site from major junctions that now include road signs. Check out the photo gallery to see some of them!
Interpretive signage has also enhanced the informational value of the landscape of Thimlich Ohinga. Visitors now spend more time reading through the panels in order to better understand the various features of the cultural landscape. The signage is beneficial to interested parties who now have access to a uniform body of information that boosts their knowledge of the site, unlike previously when they received conflicting information from site guides. This has led to more curious visitors, especially from the local area and school groups who frequent the site.
Thimlich Ohinga has not only improved in terms of information to the public and learning institutions, but has also become attractive through the introduction of the well-designed interpretive panels distributed throughout the cultural landscape. Visitors no longer limit their visits to only a few specific areas, but attempt to see it all by following the signs. This sign development has been a major breakthrough, opening the gate for an influx of visitors. A significant increase in visitors has occurred within only two weeks of the installation of the panels. The majority of our visitors have been members of the local community, though with more marketing and publicity we hope that visitors from other areas will be attracted to visit this important cultural landscape.
Most of the features within the cultural landscape have been interpreted and information summarized on the panels now form part of the site. These signs have made the site more interesting and worth visiting, according to the feedback received in the last two weeks. It was an exercise worthy of the cost. Thutinda!
Find out more about Thimlich Ohinga and the AIA Site Preservation Grant at work there.
Learn about the Site Preservation Program.
Related Projects:
---