October 6, 2003
Iraq Cultural Heritage Protection Act
---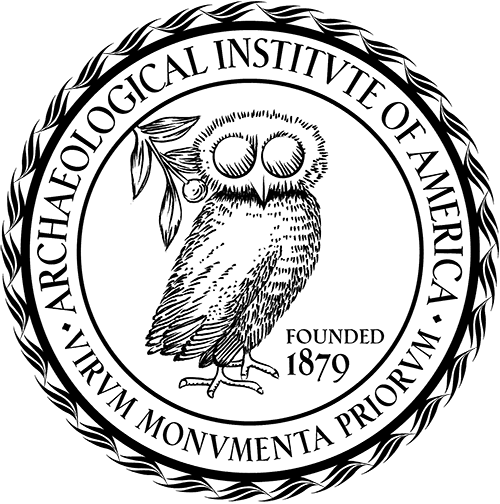 It now appears that no action will take place on H.R. 2009, the "Iraq Cultural Heritage Protection Act." A new piece of legislation, S. 671/H.R. 1047, is now in process and contains provisions—although not as strong as H.R. 2009 would have been—for the protection of Iraq's cultural heritage. The AIA supports this piece of legislation and urges the public to help secure its passage.
Update: October 6, 2003
H.R. 2009, the "Iraq Cultural Heritage Protection Act," continues to rest in the House Ways and Means Committee with no action scheduled. As the reports of widespread looting of archaeological sites in Iraq increase (see for example the October 2003 issue of "National Geographic"), the need for passage of this legislation becomes more and more critical. The AIA urges all those who are concerned about this loss of the world's archaeological heritage to contact their Members of Congress and ask them to support H.R. 2009.
In order to better publicize H.R. 2009, the AIA has produced a one-page flyer describing the legislation. Please download the flyer and distribute it to help encourage support H.R. 2009.
The AIA's Position on Proposed Legislation Relating to the Import Restrictions on Iraqi Archaeological and Cultural Materials:
Recently, Senators Grassley, Chair of the Senate Finance Committee, and Baucus, ranking Democratic member, have introduced a bill, S. 1291, the "Emergency Protection for Iraqi Cultural Antiquities Act of 2003." This bill appears on the surface to be the Senate version of House of Representatives H.R. 2009, the "Iraq Cultural Heritage Protection Act." In fact, they are very different in what they cover. Since there is some confusion as to the relative merits of House of Representatives bill vs the Senate bill an explanation follows.
H.R. 2009, the House bill, currently in the House Ways and Means Committee, imposes import restrictions on undocumented archaeological and cultural materials that were illegally removed from Iraq since August, 1990, including manuscripts and religious materials. Archaeological materials are defined, among other things, as being over 100 years old, so the bill covers fairly recent materials as well as very ancient ones. The restrictions are imposed for an indefinite period of time. Passage of this bill would also fulfill the U.S. obligations under UN Security Council Resolution 1483, paragraph 7 (introduced by the United States) to impose import restrictions on all illegally removed Iraqi archaeological and cultural materials. In addition, H.R. 2009 makes some important changes to the Convention on Cultural Property Implementation Act (CCPIA), the law that implements the 1970 UNESCO Convention in the U.S.: It extends the time limit for import restrictions under bilateral agreements from five years to 10 years (renewable for an additional ten), and grants the President emergency powers to impose import restrictions on archaeological and ethnological material stemming from countries that are not party to the 1970 UNESCO Convention in crisis situations, giving needed flexibility to the current law. Afghanistan is one good example of a country that would benefit by these new provisions since it is not a State Party to the UNESCO Convention but looting on a massive scale is taking place there. Although Iraq is a State Party, its current lack of government precludes its requesting import restrictions under CCPIA any time soon but they could still be imposed under this bill.
S. 1291, on the other hand, does far less. The Senate bill imposes import restrictions on Iraqi material only for one year after relations between Iraq the U.S. are normalized OR until September 30, 2004, whichever comes first. After that time the Congress would have to keep renewing this bill annually to keep it in force. This means that anyone desiring to sell looted archaeological or cultural material from Iraq today would only have to sit on it for 14 months. The bill thus offers no disincentive to looting. The Senate bill also does nothing about the CCPIA and does nothing for countries like Afghanistan which are not States Parties to the UNESCO Convention.
Accordingly, the Archaeological Institute of America is endorsing only H.R. 2009 and not S. 1291. We would like to recommend two courses of action:
Express your support for H.R. 2009 by calling or writing your Congressional Representative and urge him or her to become a co-sponsor of the bill. (Contact information for Members of Congress can be found at: http://clerk.house.gov/members/index.php).


Call or write your U.S. Senators and urge that the Senate introduce a bill that tracks H.R. 2009. Note that you do not want them to support S.1291 as currently written for the reasons stated above