May 1, 2020
Jodi Magness to Deliver Schweich Lectures
---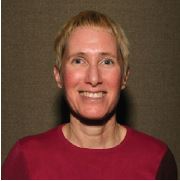 AIA Past President Jodi Magness has been invited by the British Academy to deliver the Schweich Lectures on Biblical Archaeology in 2022.
In 1907, Constance Schweich endowed a fund in memory of her father Leopold that was "devoted to the furtherance of research in the archaeology, art, history, languages and literature of Ancient Civilization, with reference to Biblical Study," thus establishing the Schweich Lectures. The lectures occur triennially and the three papers given by each lecturer are published together in book form by Oxford University Press.
Dr. Magness, Kenan Distinguished Professor for Teaching Excellence in Early Judaism in the Department of Religious Studies at the University of North Carolina at Chapel Hill, joins an outstanding lineup of previous Schweich Lecturers, most recently including, George J. Brooke, Kay Prag, and André Lemaire.
In addition to serving as President of the AIA from January 2017 – January 2020, Dr. Magness has been an AIA Joukowsky Lecturer and is a popular tour leader with AIA Tours. In 2008, Professor Magness was the recipient of the AIA's Excellence in Undergraduate Teaching Award, and in 2019 she was elected as a member to the American Academy of Arts and Sciences.