January 5, 2007
Joint Statement of Principle on the Protection of Archaeological Sites, Monuments and Museums
---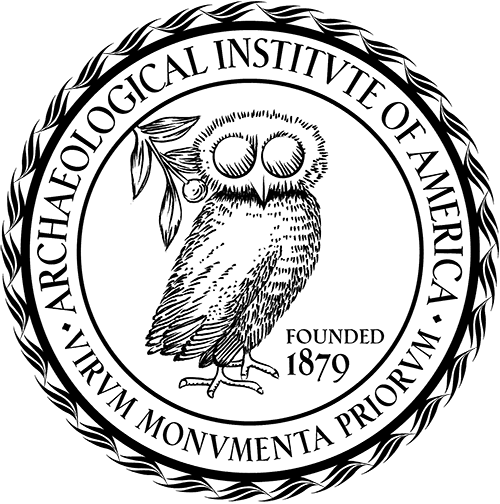 The Archaeological Institute of America, The German Archaeological Institute, and the Institute of Archaeology of the Russian Academy of Sciences
The world's monuments, archaeological sites, and museums are irreplaceable parts of the common heritage of humanity, yet in an ever increasing number of countries they continue to be at risk of pillaging, wartime damage, and even destruction. Their extraordinary value as records of humanity's past history imposes a moral obligation on governments and peoples to protect and conserve them. In the conviction that such records of human achievement should continue to speak to all the world's peoples, the Archaeological Institute of America, the German Archaeological Institute, and the Institute of Archaeology of the Russian Academy of Sciences, together endorse the following statements of principle:
From right to left, Jane C. Waldbaum, President, Archaeological Institute of America; Ortwin Dally, General Secretary, Deutsches archäologisches Institut; C. Brian Rose, President Elect, Archaeological Institute of America; Nikolaj Makarov, President, Institute of Archaeology Russian Academy of Sciences (Archaeological Institute of America)
A. In order to act as responsible stewards of the material heritage of humanity, governments should provide effective and continuing protection for monuments, museums, and sites in their jurisdictions.
B. In order to discourage the destruction of archaeological sites, the world's museums and private collectors should adopt and rigorously observe the Code of Ethics of the International Council of Museums, not acquiring "objects where there is reasonable cause to believe their recovery involved the unauthorized, unscientific, or intentional destruction of monuments [and] archaeological sites."
C. In order to reunite pillaged works with the monuments, sites, or historical contexts from which they were illegally removed, and to serve as a disincentive to further pillage, such works should be restored whenever possible to the site or country of origin.
D. All nations should ratify and consistently respect the provisions embodied in the 1954 Hague Convention on the Protection of Cultural Property in the Event of Armed Conflict, and its First and Second Protocols, regarding the protection of cultural heritage during armed conflict and military occupation.
Protection of sites, monuments, and museums requires the participation of the political, economic, and policing agencies of governments, as well as of non-governmental organizations, individuals, and the private sector. The German Archaeological Institute, the Institute of Archaeology of the Russian Academy of Sciences, and the Archaeological Institute of America urge governments and individuals to endorse these objectives and to work actively to realize them.
Signed:
Jane C. Waldbaum
President, Archaeological Institute of America
C. Brian Rose
President Elect, Archaeological Institute of America
Ortwin Dally
General Secretary, Deutsches archäologisches Institut
Nikolaj Makarov
President, Institute of Archaeology
Russian Academy of Sciences