October 1, 2014
Last Day of Our Campaign
---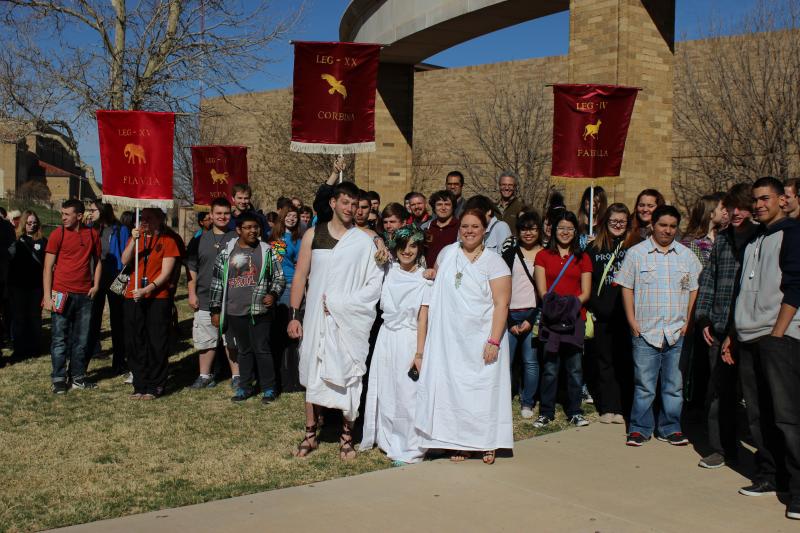 Since launching on September 3rd, the AIA's Society Outreach Grant Campaign has seen much wonderful support from our members and friends. As of today, there have been 80 gifts through our site on Indiegogo totalling $5,220. We sincerely appreciate everyone who has shown their commitment to archaeological education in this time of tight budgets and cuts to humanities funding. Thank you!
However, we still need your help to reach our $11,000 goal! If you help us raise $11,000, we will be able to offer at least eight Outreach Grants to AIA Societies around North America and abroad.
Gifts in any amount can be made to the campaign until tonight at midnight PST (3am EST). Please visit our page on the crowdfunding site Indiegogo to read more about the innovative programs that these grants have supported in the past, and to see the many ways that we are thanking contributors. Programs such as the Central Arizona Society's Apples + Archaeology, and the Milwaukee Society's Annual Archaeology Fair are counting on you!
All contributors before midnight will be thanked by the AIA in just some of the following ways:
For a gift of $35, we are offering a personalized AIA postcard featuring an archaeological site, along with one of the AIA Tucson Society's historically-inspired recipes.

For a gift of $75, we are offering a fabulous selection of the AIA's popular buttons and magnets, featuring archaeological images and puns.

For a gift of $250, we are offering an exclusive AIA tote bag, perfect for carrying supplies to a dig or your everyday gear.
Please help the AIA and your Local Society continue to make a difference in your community by making a gift by midnight tonight.
Thank you for your support!