September 15, 2005
Legislation to Protect Afghan Antiquities
---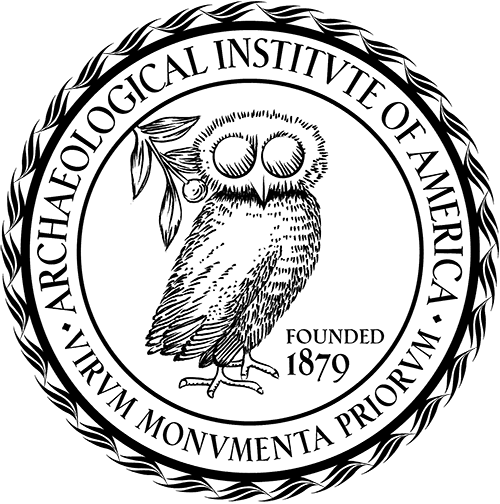 The deadline to submit letters in support of H.R. 915 has now passed. All letters submitted both in support and against the Bill are available online at: http://waysandmeans.house.gov/hearings.asp?formmode=comment&hearing=440.
A bill is now before the U.S. House of Representatives that would allow the President to impose emergency protection for antiquities illegally excavated and exported from Afghanistan. The AIA strongly supports this initiative, which would provide legal means to prevent the import into the U.S. of artifacts and works of art currently being looted from archaeological sites in Afghanistan. This is particularly important since Afghanistan has not ratified the 1970 UNESCO Convention and cannot ask for U.S. protection in the normal way under the current Cultural Property Implementation Act of 1983. In the last two decades looting in Afghanistan has been devastating to that country's cultural heritage, and since the destruction of the Bamiyan Buddhas by the Taliban in 2001 and the current war there the situation has become even worse, rivaling, and if anything, exceeding the more familiar situation in Iraq. A description of the looting of Afghan sites may be found under "Archaeology Watch, Afghanistan's Cultural Heritage" on the AIA home page.
I urge members and friends of the AIA to get involved in this grass roots effort by emailing to Representative Clay Shaw, Chairman, Subcommittee on Trade of the Committee on Ways and Means, and indicating your support for the inclusion of H.R. 915 ("A Bill to Authorize the President to take certain actions to protect archaeological or ethnological materials of Afghanistan") in the Miscellaneous Tariffs bill.
It is essential that a large number of letters supporting this legislation be sent by the announced deadline of September 2.
Instructions for submitting comments and a sample letter are below. Please note that it is very important to follow these instructions exactly or your comments won't be received.
Please take part in this effort to ensure that Congress knows the views of the archaeological community and of the general public who are interested in protecting cultural heritage.
Details of the bill in question may be found at http://thomas.loc.gov/cgi-bin/bdquery/z?d109:h.r.00915:
Instructions for Submission of Written Comments
Any person(s) and/or organization(s) wishing to submit for the record must follow the appropriate link on the hearing page of the Ways and Means Committee website and complete the informational forms. Go to the Committee menu entitled, "Hearing Archives" (http://waysandmeans.house.gov/Hearings.asp?congress=17). Select the request for written comments for 9-2-2005 "Request for Written Comments on Technical Corrections to U.S. Trade Laws and Miscellaneous Duty Suspension Bills." Then click on the link entitled, "Click here to provide a submission for the record." Once you have followed the online instructions, completing all informational forms and clicking "submit" on the final page, an email will be sent to the address which you supply confirming your interest in providing a submission for the record. You MUST REPLY to the email and ATTACH your submission as a Word or WordPerfect document, in compliance with the formatting requirements listed below, by close of business Friday, September 2, 2005. Please Note that when you reach the line in the return email message that asks you to enter the bill number, all you have to do is enter 915, NOT H.R. 915.
Finally, please note that due to the change in House mail policy, the U.S. Capitol Police will refuse sealed-package deliveries to all House Office Buildings. For questions, or if you encounter technical problems, please call (202) 225-1721.
Formatting Requirements:
Please note: your comments must be submitted electronically as an attachment in either WORD or WordPerfect. Comments should be no longer than 10 pages and there should be no additional attachments. A MS Word letter template for the letter is available for download.
Please Note: It is always best if you personalize letters such as these by saying something about who you are and why you are interested in this issue. The Committee is just as interested in hearing from members of the public as in hearing from academics (perhaps more so). Everyone's comments will count here! Please feel free to forward this information to others you think would like to help in this effort.
Thank you for your help in this important effort.