May 20, 2021
Member Spotlight: Brian Heidtke
---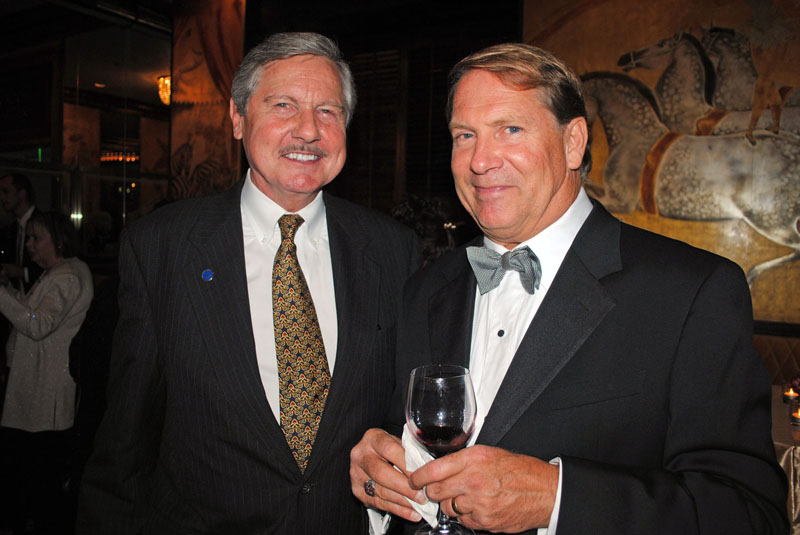 This month, we're excited to spotlight AIA Lifetime Member, Brian Heidtke. Brian is one of the AIA's most loyal friends. He's a former Treasurer and current Trustee Emeritus. He's been involved with the AIA at both the national and local level as a member of the New York City Society. In 2016, Brian was recognized for his steadfast commitment to the Institute when he received the Martha and Artemis Joukowsky Distinguished Service Award. The AIA is grateful for Brian's friendship over the years and we're excited for you to get to know him better by reading more about him below.
What interests you about archaeology?
In high school, I was a Latin student and that got me interested in Classics, which I followed up with by taking classing on Ancient History in college. Those classes sparked my larger interest in the Ancient World, of which archaeology is a part.
How did you find out about the AIA?
My interest in the Ancient World made for a natural transition to becoming an AIA member. I joined the AIA without the intention of getting as involved as I wound up getting. For a while my only connection was ARCHAEOLOGY magazine until I decided to take an AIA Tour called The Voyage of Odysseus that went from Athens to various places mentioned in The Iliad and The Odyssey. That trip was led by Brian Rose, who was the President of the AIA at that time. Brian was an excellent tour leader, both knowledgeable and able to develop rapport with all of us, and I got to know him very well by the end of that trip. After that, Brian invited me to join the Governing Board and he's really the reason I got more involved. That was a very important triggering event for my involvement with the AIA and I've maintained a relationship with Brian for a very long time.
My profession is also a financial one and at Brian's invitation, I became the AIA's Treasurer and Chair of the Finance Committee, which I was throughout his presidency and Liz Bartman's presidency, who I also got to know very well, until I finally had to term off because of the Regulations. Once I rolled off the Governing Board, my interest with the national organization decreased but I still attended galas, so I retained an interest.
What made you decide to get more involved with the New York City Society?
I've been quite involved with the New York Society for a long time, but not in an official capacity. I did attend many of the lectures and I got to know some of the leaders of the New York Society personally quite well and that involvement continues to this day. The theme for me throughout this was the personal relationships that were formed all the way from Brian to Liz to the people who were running the New York Society, which led to my interest and engagement with the AIA. Locally, I'm looking forward to the elimination of COVID so that the personal relationships can be reinforced again and we can return to real meetings in person rather than email and Zoom.